As small kids, I remember the excitement among us when Children's Day would approach. The toffees, candies, colour dress, balloons and decorations. However, the most exciting thing about Children's Day had always been the free periods and the performances planned by our idols – teachers. It used to be a "no studies" day, where even our parents would let us free. Evenings would be total fun and frolic; and all that we ask for would be granted, by and large. Those memories still languish in our minds and hearts. These are the Top 10 Things To Bring Fun Home This Children's Day.
With the passage of time even the mode of this celebration has changed. Children's Day celebration has become a celebration event restricted to school. As parents, we are less willing to keep aside our other commitments and schedules and involve ourselves in things which make their day special at home as well. No doubt the parents buy the most expensive dress for their kid to wear to school, but that's not the real fun part. Engaging with the child not just for studies, but also in other fun and learning activities result in happy and contented children. Let us leave alone our usual strict selves and behave like kids with them. Try to pleasantly surprise them and make their day a memorable one. They will love it. So how do we make them feel on top of the world?
1. Decorate the house: This idea is sure to be a hit among the kids. It could be their favorite cartoon character or just any other theme. The kids will love it and appreciate every bit of it.
2. Plan for an outing: Kids love to discover different places and doing different things. Planning for an outing to a place which was always on their wish list is sure going to be a pleasant surprise for them.
3. Engage in Board games: Board games are the best and the easiest way to engage all the family in one activity at one time. Imagine the laughs and the little fights over every move is going to make yours and theirs day a special one.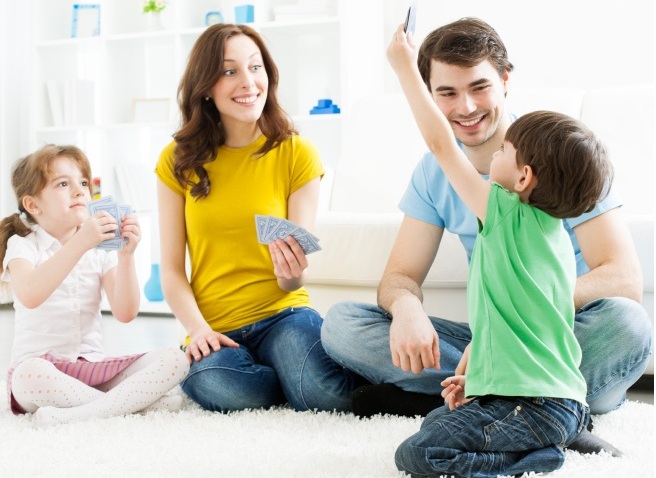 4. Engage in Art & Craft: Many kids love to do some Art & Craft as their hobby. Then engaging in her/his hobby and doing simple things with them will make their day a joyous and exciting one.
5. Reading a Book: Many kids are passionate about Reading. So gifting a book and sitting together for reading the book is a very good option. It serves two purposes – improving listening and reading skills, as well as making wise utilization of time.
6. Gifting them with chocolates: This is the best ever option, hands down. Nothing brings an instant smile on the face of a child than a chocolate. Which other better chocolate than our very own Cadbury's Dairy Milk!! Given an option, a child's first choice would eventually be a Cadbury's Dairy Milk chocolate. With the introduction of a variety of flavors, you have many to choose from.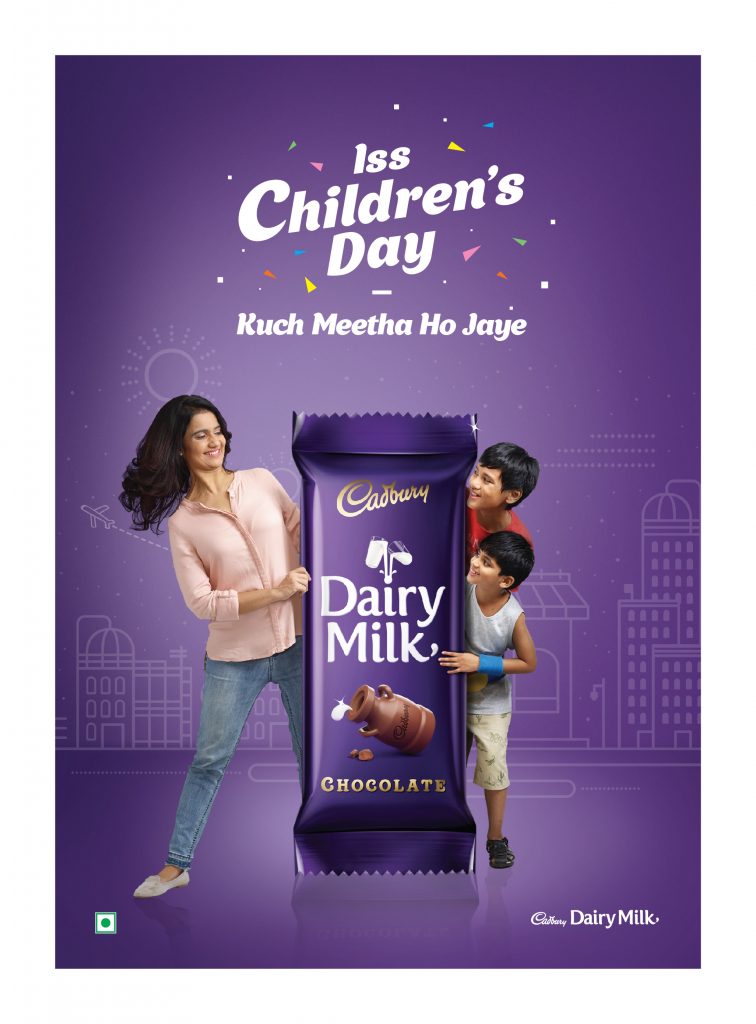 7. Cook with them: Some kids love to try out new things in the kitchen, (and not to mention about the mess that follows). Involving them in small things like washing the vegetables, preparing the dough or even making a simple veggie sandwich is going to bring a huge smile and a sense of contentment. Just the smile of contentment on their face makes your day.
8. Gifting School accessories: Sling bags, stickers, markers, slam books, pencils, pens are some of the most favorite options of the "stationery lovers". It will surely make their day.
9. Inviting their friends over for a play date: Kids love to spend their time with their special friends. As it turns out to be a stress buster for the kids plus you could also get some time to interact with other moms.
10. Gifting them personalized gifts: The trend of personalized gifting is catching up with kids too fast. Personalized pouches, lunch boxes, mugs, towels, etc. could be some of the options that you could consider. They turn out to be unique and appealing too.
Easier said than done, isn't it? It is very simple. Do not have any second thoughts, brush aside your assertiveness and strictness, let yourself loose and behave with them like kids. Your home will be filled with smiles and laughter that will last forever.