How often do you see an All-India Rank Holder Chartered Accountant & a Fashion Retail Expert 'cum' Pastry Chef joining hands to start an e-commerce venture, proudly merchandising mainly "MADE IN INDIA" products? Bet, this is a first.
ConfusedParent brings to you the partners in crime – Brains behind The Conscious Collective. Meet Anushree Jain & Prerna Gupta the the sister-duo who started ConsciousCo.in to celebrate "Motherhood".
Anushree, a doting new mommy, is like the logical left side of the company's brain, a Chartered Accountant by education (All-India Rank holder, no less) and received her B.Com (Hons) from Delhi University (again, gold medalist).
Prerna pursued Fashion Management from the London College of Fashion before going to Le Cordon Bleu, London to become a certified Pastry Chef. She is an author & a Vipassana meditator. She loves travelling & has worked in merchandising, advertising & branding previously making her a design aficionado and giving her an eye for detail.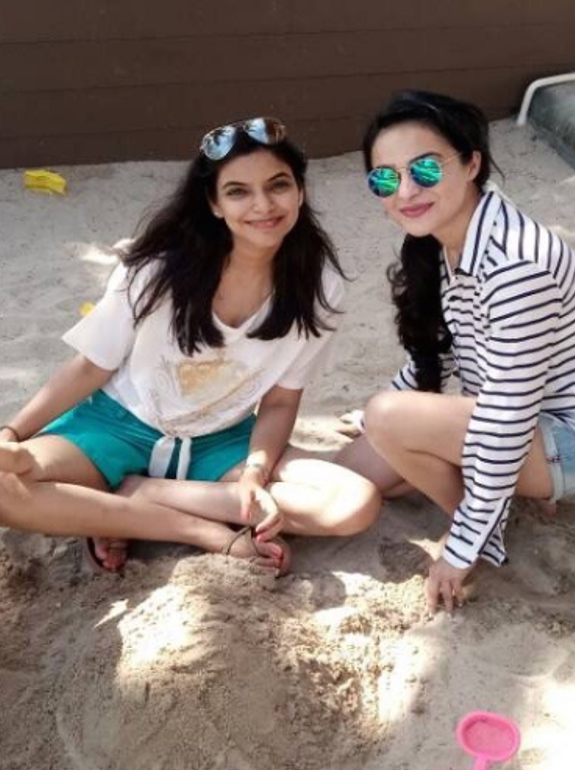 Did we just say – Jill Of All Trades, Master Of Some? 🙂
Diversified backgrounds & rich experience spanning from varied genres of professional specialization, the siblings conceptualized & morphed their vision into reality & The Conscious Collective was born when Anushree was expecting her first baby. She was scouting for eco- friendly, luxury, trimester-appropriate organic products for her pregnancy only to realize that this is an unorganized market. They identified a need for high-quality & customised premium products to pamper a mommy-to-be. With the desire to fill this huge gap, The Conscious Collective was born & found it's niche.
In conversation with Anushree & Prerna – See what they got to say about their entrepreneurial journey.
1)  Did you always knew you wanted to be an entrepreneur? Or did you make a conscious choice much later?
Since early years, we both had a very strong inclination to start our own enterprise. As teenagers we used to always discuss ideas and be intrigued by problem-solving businesses that were causing disruptions. It was only last year that we got the opportunity to act on this dream.
2)  What is the ideology you live by?
The main philosophy behind The Conscious Collective – which also reflects the ideology of its team is SUSTAINABILITY. In everything we do, our endeavor is to look beyond the profits and weigh the social impact of every decision. This belief is reflected in form of various things we do at ConsciousCo – whether it is our Be-Kind initiative, our Made-in-India product selection or the dedication to use reusable packaging.
3)  How do you intent to expand? How do you go about picking the right products or 
vendors