Every child is born with a talent; their curious brains are not to be doomed. It should be encouraged and teach them make them grow into a better human being and a passionate person. If you would like to know which are the Best Play Schools In Bangalore, here is the comprehensive list along with the amenities provided curated just for you.
A child's first personality cultivation is traditionally by the teachers and parents of the child. The first few years of the human brain has the maximum capacity to learn. Therefore making it necessary to consider their curious brain with activities. Children are sensitive and require a safe environment to learn. A safe environment is important to introduce the children to learn and interact for a healthy social life. So it is vital to choose the best play school for your kid. To help you choose the best pre-school below listed are the Top Play schools in Bengaluru. You can also read on the Best PreSchools in Chennai here and things to remember while choosing the best preschool for your baby.
Facilities:
Offers EYFS( Early Years Foundation Stage) curriculum, as framed by United Kingdom
Class rooms equipped with projectors and Ipads 
Offers a creative space, language skills, number skills and understanding the basic concepts for the child's development through games and fun activities.
Developing motor skills and hand eye coordination through yoga, Tel chi and Gardening.
Learning through music and movements
Chidren's drawings documented in the displaying
Montesseri education of Brain, Senses and Muscles
Water play, sand play and parachute play to enhance social interaction
Puppet shows, drama and elocution to enhance public speaking and thinking skills
Sensible teachers, healthy diet, aromas and colours in each class room to provide a healthy learning environment
Regular Parenting workshops at Podar Jumbo Kids for a better parenting and childhood
Teacher student ratio in this school is 2:15
          Podar Jumbo franchise is available on 42 areas of Bangalore. The below contact details is only for Indira nagar franchise.
Address: #790,12th Main,1st Cross,H.A.L 2nd Stge,Indiranagar,Bangalore 38
Contact: Mrs.Preethi Raghunath
9886175008, 9341949649/41119490
Website: http://www.jumbokids.com/
Email: indiranagar@podarjumbokidsplus.com
Map: https://www.google.co.in/maps/search/%09Podar+Jumbo+Kids+bangalore/@12.9874834,77.4603773,11z/data=!3m1!4b1
Facilities:
Exploring new surroundings and enjoyable learning experience
Improving reading, writing through indoor and outdoor activities
Includes Play group, Nursery, Eurojunior, Eurosenior according to their age-group from 1.8 to 6 years
To prepare children for higher education in a safe environment with CCTV camera surveilance
Follows version 6.0 curriculum to improve Executive Function Skills
Non-toxic, safe toys for a safe experience
10:1 student-teacher ratio
Includes new technological innovations for the development and to stay connected through apps
Provides motion based and music based learning experience
Eurokids has 81 preschools in Bangalore city for convenience.
Address: Eurokids International private limited, Dani Corporate, 1st Floor, 158 Vidyanagari Marg, Kalina, Santacruz (East), Mumbai 400 098
Contact: 1800-209-5656
Website: http://www.eurokidsindia.com
Email: marketing@eurokidsindia.com
Map: https://goo.gl/maps/mhZjewhXMRs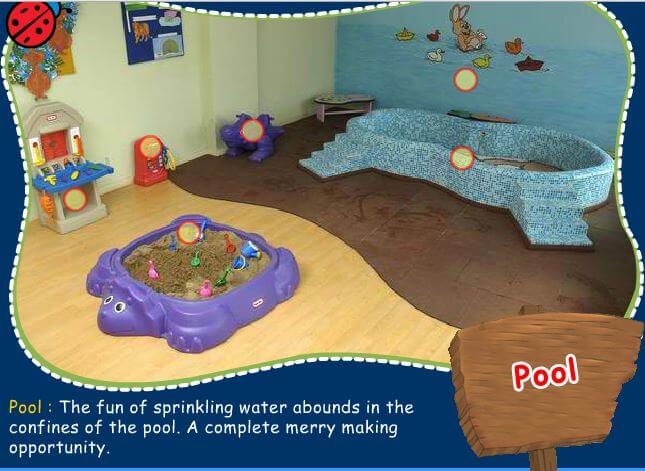 Facilities:
Encourages them to face challenges in the outside world
Educates about technology and computer
Provides library, arts studio
Includes a playground and a garden
Student- teacher ratio of 18:2
Tracking the child's progress
Visual experience and interactive learning of concepts
Well experienced teachers with specialisation in art, science and technology
KUW,CLL and MD syllabus offered
Physical development, Personal, Social and Emotional Development (PSED)
Address: Neev academy- Yemelur Campus.No.16, Yemalur – Kempapura Main Road,
Opp. Sai Garden Appartments, Yemalur, Bangalore-560037
Contact:  8088934740, 8088934741, 080 60504065
Website: http://www.neevacademy.org
Email: neevacademy@neevschools.com
Map: https://goo.gl/maps/nZ9quwPVLFy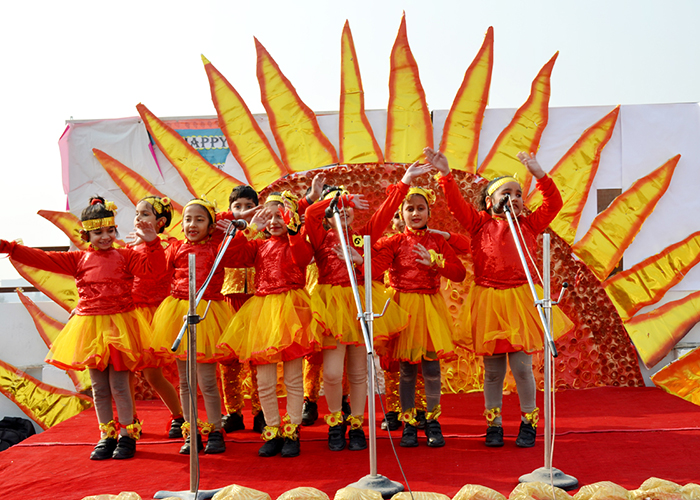 Facilities:
For an overall development of concepts through Activity Based Learning techniques
Colourful and interactive classrooms with digital aids to help with understanding
Encourages freedom, expression and curiosity of kids thus aiding learning experience through exploration
Block play, motor skills, arts skills etc.
Provides a Montessori way of teaching to improve their natural interests
Teaching guide as provided by IITs and IIM professionals to well experienced teachers
Gardening activities, pool activities and toys provided
Class rooms equipped with LCD Projectors, GPS enabled school van
Address:  Garden St, 2nd Block, Pragathi Layout, Pappamma Layout, Ramamurthy Nagar, Bengaluru, Karnataka 560016
Contact: 93425 33377
Website: http://www.brightkidmont.com
Email: info@brightkidmont.com
Map: https://goo.gl/maps/Ct4EqxypLLz
Facilities:
Montesseri with traditional method of teaching
Wi-fi facilities available
CCTV monitoring
Art, speech, dance, sing activities provided
Introducing children to learn in formal school like environment
Keeps a track in the child's progress
Personality seminars and workshops
Teaching with simple science experimenting
Role-plays and interaction
Better student-teacher ratio
Address: No.455, 2nd Cross , MM Layout, Kavalbyrasandra, R T Nagar Post, Bengaluru, Karnataka 560032
Contact: 096325 02277
Website: http://funandlearn.in
Email: funandlearnkidz@gmail.com
Map: https://goo.gl/maps/Zsbh2MPiEdo