Choosing a good gynecologist is as important as choosing a good school for your child. It is imperative that an expectant mommy should consider the Best Maternity Hospital with good facilities & amenities. However, it is critical that you choose your gynecologist based on the following factors-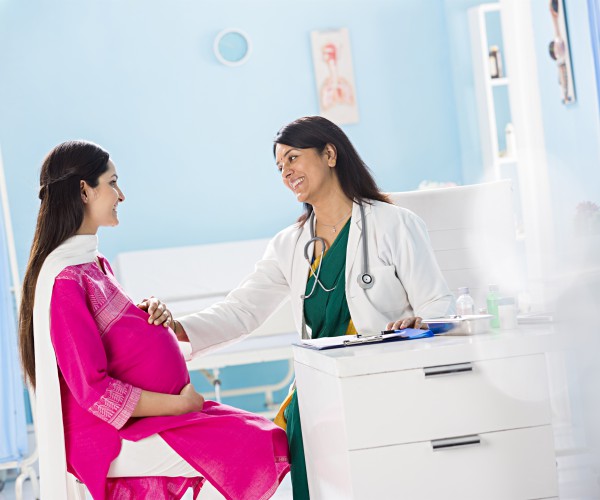 Experience & Knowledge– The only source of knowledge is experience. Wisdom comes from experience. Mistakes are the best lessons. While experience is the best teacher. It is important that your doctor should acquire the required skills to encounter any problem or complication during pregnancy or delivery. This comes with several years of dedicated practice.
Cordial & Communicative – Being approachable is of paramount importance. A 2-minute window with the mommy-to-be is insufficient to untangle the queries of the anxious mind. Your gynecologist should by patient & understand that she has dealt with many pregnancies. But it is most likely your first.
Sincere & Empathtic – Your gynec's bedside manners will make you feel comfortable during your visits. You should connect at an emotional level. She should be attentive, warm & genuinely care for you. And just not treat you like a "patient". This helps in accurate diagnosis & providing the appropriate treatment.
Good Reputation & Credentials – We often choose our gynecologist by asking our family & friends. A good word-of-mouth re-assures trust & comfort with the doctor. Research well; your child's growth & development is steered under the guidance of your doctor & her team.
This list is compiled based on a survey conducted among 30 women who have shared their personal experience with their gynecologist / obstetrician in Bangalore. You can also read about the Best Gynecologists in Chennai.
Gayathri Kamath & D. Anita K Mohan
"Experience Counts"! Bringing you several years of experience, Dr. Gayathri consults at Fortis Malar, Bannerghatta Road and Prabha Clinic, Banashankari. Dr. Anita Mohan, who also consults at Fortis Malar(The Nest) is known for  her exceptional efforts to help you with a normal delivery. Pregnancy is a special experience. To make it flawless we need the right medical assistance. And these doctors have both the skill & the knowledge to ensure you sail smoothly through labor. So, you will have to book your appointments in advance!
Cloudnine is known not only for it's premium birthing services, but also for the dedicated & experienced doctors who handle complications with ease. Dr. Jaya Bhat, who consults at the Old Airport Road is one of the best gynecologists in Bangalore, associated with Cloudnine, who is very patient & does not recommend any unnecessary tests & scans. Cordial & un