"Birthing is the most profound initiation to spirituality a woman can have ". Pregnancy is the happiest reason ever for feeling like crap. As we know, the female body is entirely different from that of a man's, it is gentle and has to be cared tenderly. She needs more guidance, support & care than normal when she is nurturing another life inside her. This is why she has to be vigilant about choosing the best gynaecologist & maternity hospital. Here is a list of the Best Gynecologists & Maternity Hospitals in Delhi in no particular order.
Delhi, is the symbol of India's opulent past & burgeoning present – where ancient & modern blend seamlessly together. Today, there are numerous maternity hospitals which makes it difficult for to-be parents to choose which hospital would give the best necessary care & amenities. And that is why, we are here to help you find a solution to your dilemma. You can also read our related blogs on the Best Gynecologists & Maternity Hospitals in  Chennai,  Bangalore,  Hyderabad,  Mumbai, Puducherry, Kolkata & Pune.
Before choosing the right hospital for you, you may keep the following certain criteria in mind – 1) The location – the proximity from home is crucial in cases of emergency, 2) Facilities provided – the room, amenities & food for the patient & attender, 3) Overall cost – cost of scans & tests, delivery package & consultation charges, 4) Experience & personalized pregnancy care to ensure you have a normal & safe delivery.
From the best gynaecologists to the best hospital suites, we know you want what's best for you & your bundle of joy. Below are some of the Best Maternal Hospitals in Delhi –
*   AIIMS
All India Institute of Medical Science is one of the profound hospitals in India(Top 10). Established in 1956, AIIMS provides great medical expertise in gynaecology and obstetrics especially in in-vitro fertilization techniques and gynaecological oncology. The hospital has a family planning unit and provides post-natal services. The hospital has about 17 experienced doctors in the department of gynaecology and obstetrics. With an advanced diagnostic lab and other facilities, they care for every stage of a woman's life and that of infants.
Address – AIIMS, Ansari Nagar, New Delhi – 110029
Contact Number – 011- 26589999/ 26588663
Recommended Doctor – Dr. Vaishali Sharma, Poonam Tara Thakur & Dr. Deepika Deka
*Safdarjung Hospital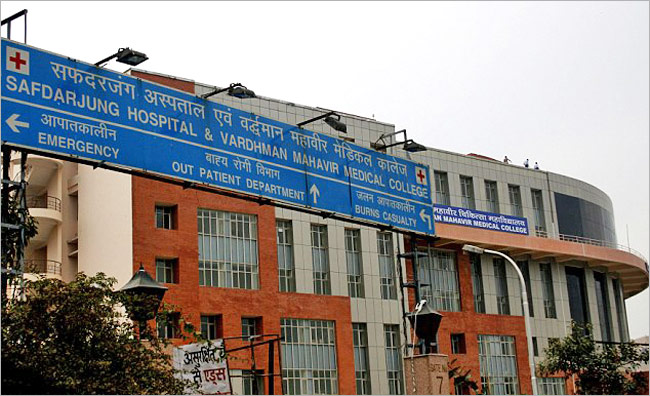 VMMC & Safdarjung hospital is one of the best & affordable hospitals in Delhi that fits all pockets. It is a government undertaking with expert doctors in maternity and other departments. It has 1600 beds, 30 ICU beds and 24 hours emergency wing. The hospital owns an advanced diagnostic lab.
Address – Opposite AIIMS hospital, Safdarjang West, Ring Road, Safdarjang Campus, Ansari Nagar East, New Delhi – 110029.
Contact Number – 011-26165060
Recommended Doctor – Dr. Sunita Gupta & Dr. Pratima Mittal
* Fortis LA Femme- Centre for Women
Luxury begins at Fortis La Femme with no stone left unturned in the quest for opulence & comfort. From customized diets to personal attendants and a fantastic private seating area for visitors. They own 4 LDR rooms along with a neonatal intensive care unit that has treated over 4500 babies in level 3 NICU and a total of 11,000 deliveries & counting. Now that's a pretty sweet delivery!
Address – S – 549, Greater Kailash 2, South Delhi – 110048
Contact Number – 011-40579400
Recommended Doctor – Dr. Urvashi Jha, Puuja Arora & Dr. Alka Gupta
* Moolchand Medicity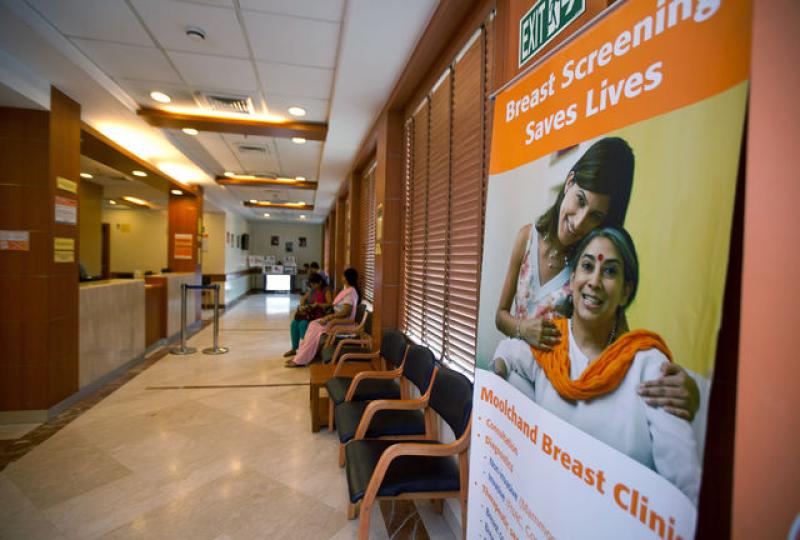 Moolchand Medicity is a leading hospital in Delhi which is run by the Moolchand trust standing tall with a high value system. Moolchand women's hospital has a birth centre called 'Mother's Nest '. The hospital houses the National Accreditation Board for hospitals and health care providers (NABH) accreditation. It provides a pick-up & drop for deliveries & sick babies to & from home. The centre has an advanced IVF clinic and diagnostic lab. With over 1,00,000 babies delivered, it is indeed one of the most trusted hospitals since 60 years.
Address – Lajpat Nagar(near Moolchand Metro Station), New Delhi – 110024.
Contact Number – 011-42000000
Recommended Doctor – Dr. Bandana Sodhi and Dr. Indu Bala Khatri
* BLK Super Speciality Hospital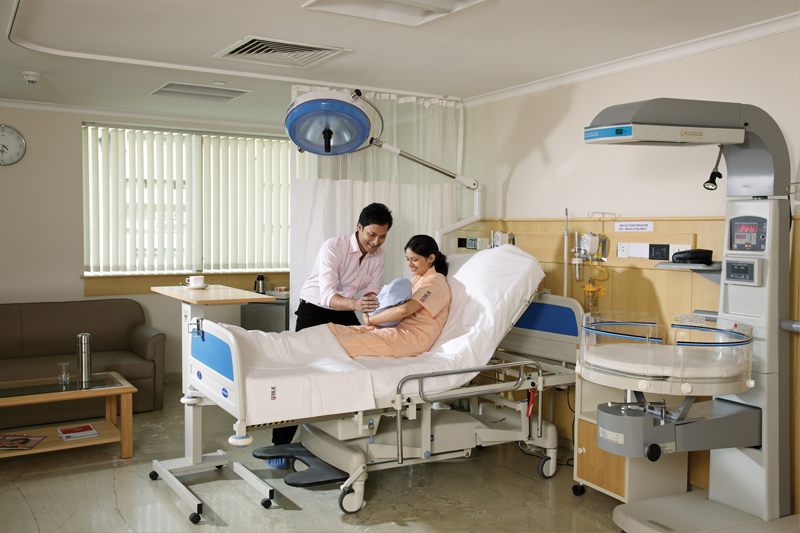 BLK super speciality hospital is one of the best maternity hospitals in Delhi. The hospital has NABH accreditation. It enjoys great location advantage – located near the Airport & Connaught Place. With a great panel of dedicated doctors chosen across the country, the hospital has a counselling section for preconception assessment, comprehensive antenatal and postnatal care. BLK has laboratories and advanced technologies for taking care of infants.
Address – Pusa Road, Rajinder Nagar, New Delhi – 110005.
Contact Number – 011-3040
Recommended Doctor – Dr. Dinesh Kansal and Dr. Poonam Khera
* Phoenix Hospital