Menstruation, or periods, as it is commonly familiar happens every month or so when the uterus lining gets thicker to prepare for a fertilized egg if the woman gets pregnant. If the egg doesn't get fertilized then the lining is released from the body through the vagina. This process takes place every 24-35 calendar days in adults and 21-45 calendar days in young teens. This is a natural process that every woman has to undergo until the menopause period. And it is best to let it happen in an undisturbed and uninterrupted manner. However, there could be occasions when you wish to Prepone Periods naturally. The reasons could be genuine, like religious festival, holiday plans, family celebrations, upcoming job assignment,  or any other grave personal reason. Instead of opting for chemical laden medicines which can cause side effects or hormonal imbalances & disorders, here is How To Prepone Periods Naturally.
Can you regulate or manipulate your periods?
Yes. To a certain extent you can influence the onset of your menstrual cycle.
If you use Herbal or Natural ways, there are no side effects.
Are the results guaranteed?
While they are not 100% guaranteed, they definitely are proven methods of preponing your periods.
Can you follow this method or consume these foods every month?
It is not advisable to infuence your cycle regularly. Let nature take it's own course. Do not mess with your hormones. However, in moderation, all foods at any time of the year are perfect for good holistic health.
Red mud
This is an ancient tactic that was used by our ancestors. Apply a hot pack of red mud all over your abdomen. This is going to produce heat in the  lower areas of your body  and hasten the arrival of the periods.
Aloe Vera
Otherwise supposed to be a stomach calming agent Aloe Vera can be used for inducing early periods. Squeeze the gel from a leaf and take teaspoon of the gel mixed with honey just before you have your breakfast. This would be enough to induce your periods.
Which Fruits Can Help In Preponing Periods
Ever wondered what to eat to get periods immediately? Here are some fruits that are suggested. These are rich in Vitamin C & cause heat in the body.
Papaya- Loaded with carotene the Papaya is bound to induce early periods in you. Since Papaya helps to release more estrogen it does your intended job really well. Either consume it by eating or you can make a juice and add some lemon to it.
Pomegranate- The juice of pomegranate contains a large number of antioxidants and hence is very beneficial when it comes to shortening the menstrual period . Drink three glasses of the same religiously for a few days before you want the flow to start. Also mixing sugarcane juice with pomegranate juice and drinking it four times can also be helpful.
Pineapple- It has the ability to induce and generate heat in your body something which is necessary for starting periods. Start by making a salad of pineapple and papaya and your task is done.
Dates- They are usually considered to be heat inducing hence just eat a few of them before you want the periods to start and you can expect your pre-period symptoms to start showing.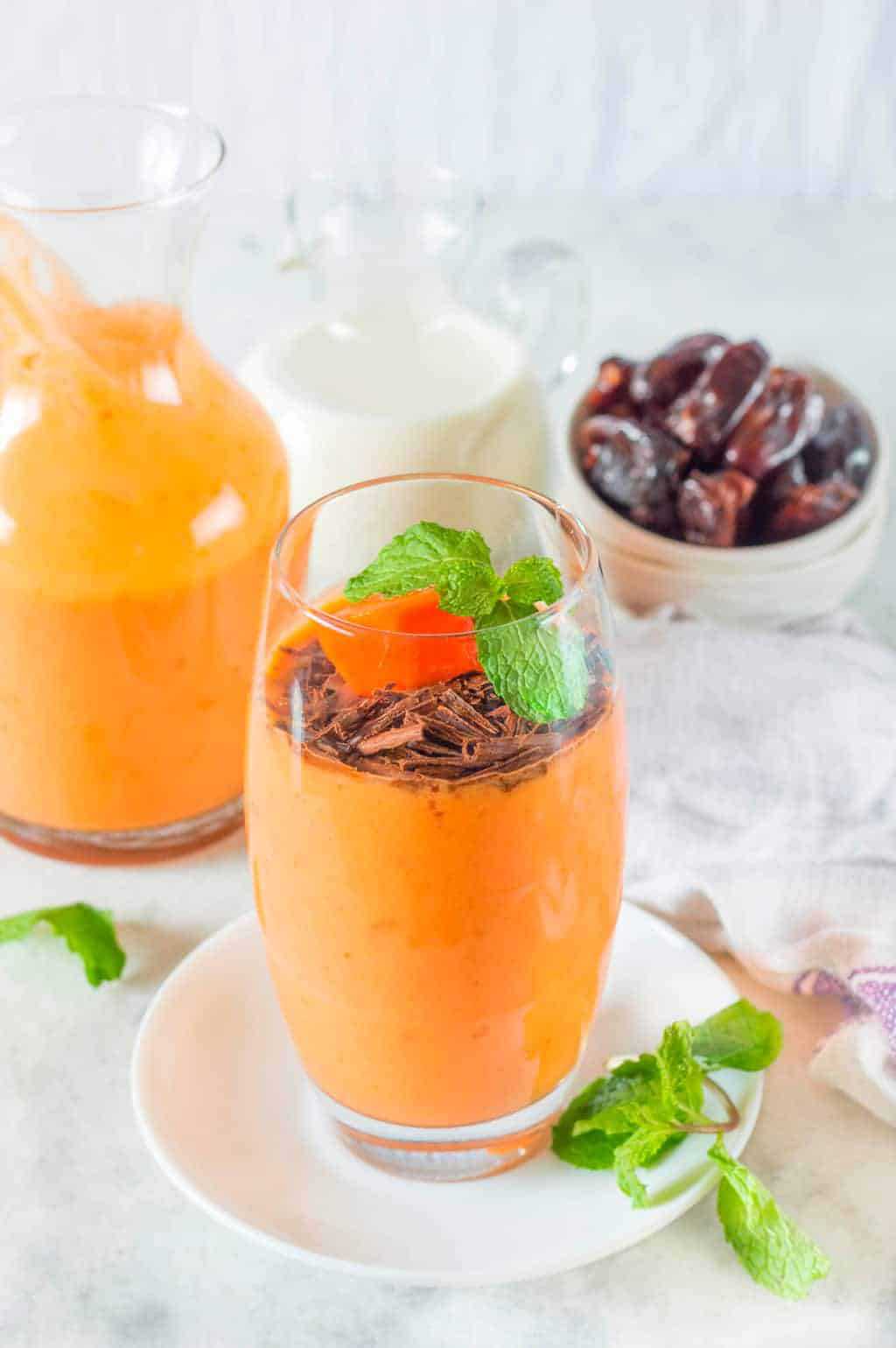 Vegetables & Herbs That Help In Preponing Periods Naturally
Pumpkin- Loaded with carotene Pumpkin works best in situations like yours. Eat as much as you want and your period will definitely arrive early.
Carrots- Another red food just like pomegranate this one is also full of Carotene. You can consume it in its raw form or prepare juice and drink a glass three times a day to get the desired results.
Sesame seeds- Loaded with the required vitamins and minerals you can take sesame seeds to get your periods quickly. Mix some teaspoons of sesame seeds in hot water and drink it twice at least 15 days before your due date.
Ginger- You can mix ginger juice with honey and eat it. The best effect comes when you eat the same first thing in the morning.
Jaggery- Also on the heat generating items list mix jaggery with sesame seeds to make your periods come fast. Also drinking ginger juice along with jaggery can speed up the process.
Carom seeds- Prepare a glass of juice from carom seeds and drink it regularly for at least 15 days. It won't be time before your menstrual cycle starts.
Turmeric tea- One of the surest ways of inducing periods you can drink a cup first thing in the morning and before going to bed. Just mix some turmeric in hot water and you can prepone periods by 5 days before the due date.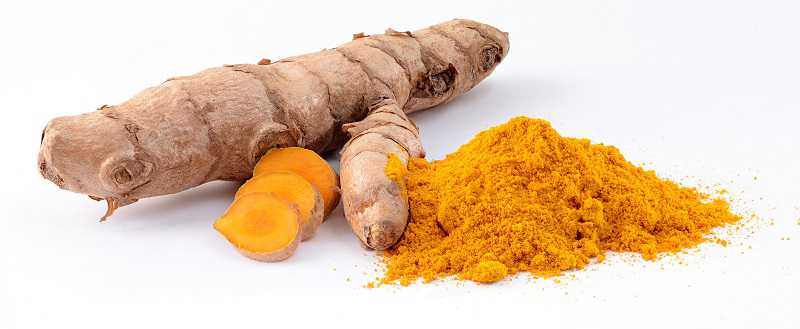 Hot Compress For Preponing Periods
Since periods are said to be easy to induce by increasing the heat of the body, you may also do so in other physical manners. Take a steam belt and place it on your abdomen for some time in a day. Alternatively, you can also sit in a warm water bathtub for some time every day. The heat provided to the body is good enough to start your periods and is your best answer on how to get regular periods naturally.
Exercise & Elevating The Body Temperature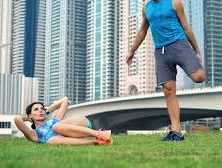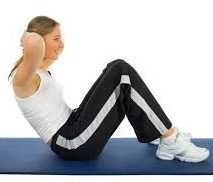 You can exercise to get periods immediately. However, understand that the regular exercising would not work. You will have to indulge in heavy duty cardio workouts for longer durations every day to expect this to work for you. Also, the success ratio of this tactic may not be as high as compared to other methods. This will also help you increase your body heat considerably. You may also keep a hot water bag.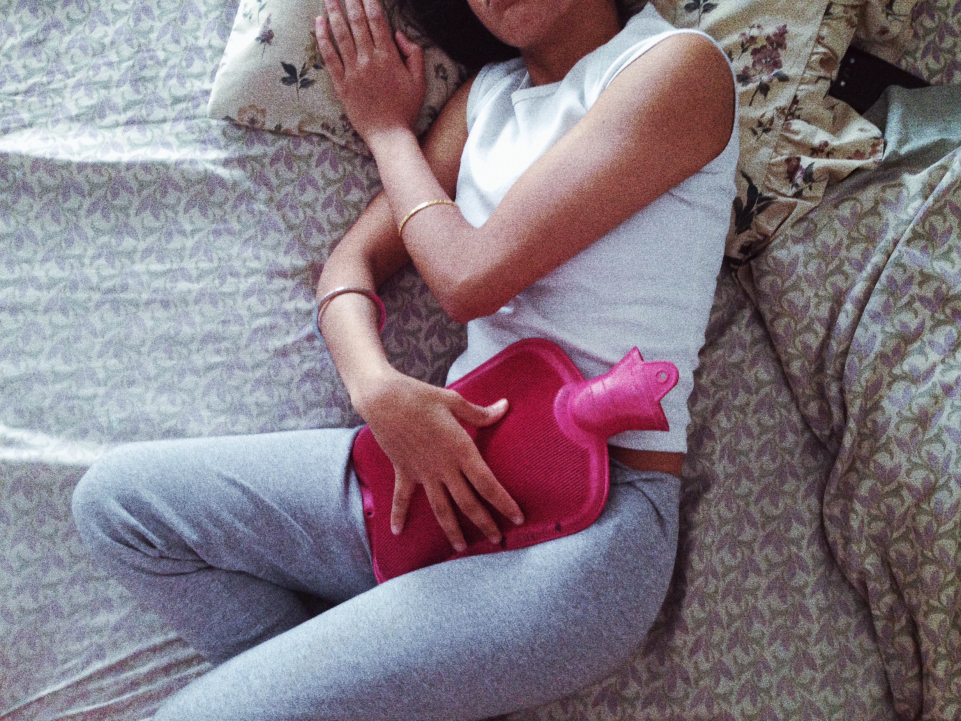 Having Regular Intercourse
When you indulge in regular sex before your due date believe us it helps. Doing that improves the blood flow to vagina hence causing the uterus to contract. Later the relaxed vagina causes the lining to shed which leads to your period's start. So get your partner ready for some action under the cozy sheets before the menstruation period just starts.
Control Your Stress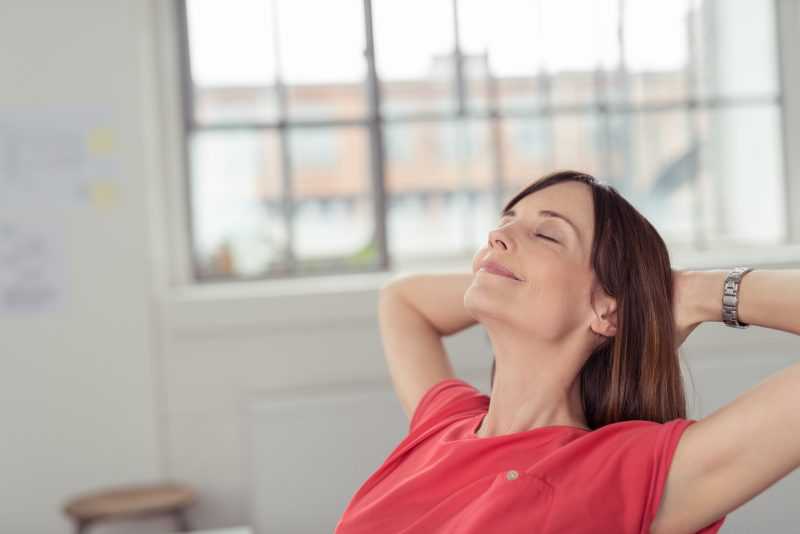 The stress of any kind not only causes your hormones to go for a toss it can also be used to induce early periods. Try to remove all the negativity from your life and just pay attention to the good things. Opt for yoga and other meditation techniques to avoid getting stressed and bothered and control irregular period's problem. Spend some daily hours doing your favorite jobs like swimming or listening to music and before you know your periods would be there as expected.
Stay With Menstruating Friends
Weird? Yes, you heard it right. If any of your friends is having her menstrual cycle you can get yours too. Also known as "menstrual synchrony" it means that if a group of girls is mostly together their period cycles will start synchronizing with each other. Ever heard of"Sang Mein Rang?"
Vitamin C
Also rich in oxidants Vitamin C in any form would hasten the periods coming. It is believed that Vitamin C thickens the lining of your uterus causing it to shed early and cause period time to advance. Consume around 60 mg of Vitamin C to get your job done. You can eat vegetables like broccoli, leafy vegetables, and citrus fruits as they are extremely rich in Vitamin C.
Conclusion
Though it is not wise to interfere with your menstrual cycle in any manner you can follow the above tips if it is absolutely necessary. Though these tricks would not harm you in any manner do not overdo them. Follow the same diligently then only you can hope to see the periods bleeding coming.
It May Also Interest You To Read –
How To Treat Thyroid During Pregnancy
Vaginal Discharge During Pregnancy