Anyone who has used bottles or is using bottles knows how important proper Sterilization is. And if you are that on-the-go type of a mommy you surely know how much of effort and time it takes to ensure that there's always a hygienic, sterilized bottle ready. Steam sterilizers have become a necessity in today's times, rather than a luxury. These are the Best Baby Bottle Sterilizers in India- 2018, However the age old practice of sterilizing bottles in boiling water has surely paved way to Baby sterilizers. There are some moms who still vouch for the age old practice; as it is an inexpensive option, but definitely inconvenient too. For the following reasons:
It is too much of a hassle and time consuming too.
There are chances of spillage, as you might accidentally touch the hot vessel and hurt yourself.
If the boiling vessel is not spacious enough, then the bottles might not get uniformly sterilized.
The extra effort of cleaning the boiling vessel, cleaning brush, pair of tongs and wash cloth could be easily skipped.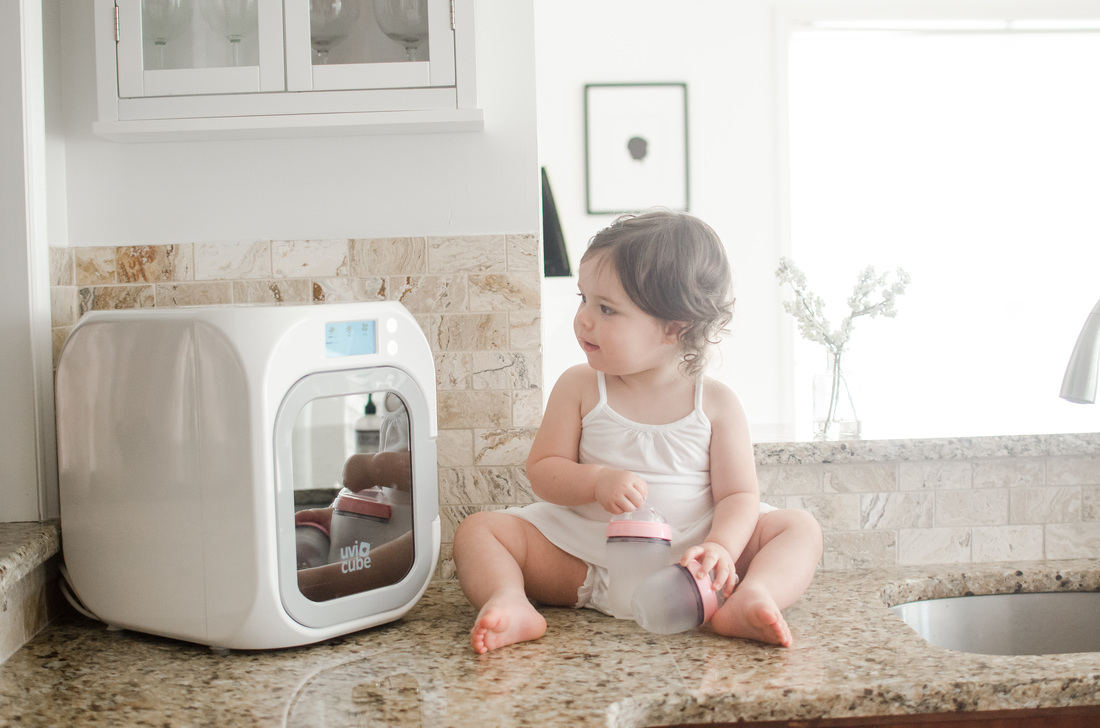 There is no second thought to the fact that sterilization is a must. As sterilization kills 99.9% of germs, rest assured your baby is safe from bacteria causing diseases such as fever, vomiting, diarrhea, stomach infections and skin diseases. It also results in loss of appetite, tantrums in babies and food aversions too, at times. And this would be quite scary for any mom to handle, isn't it? Not to mention about the working moms, who are always on the look out for handy options to deal with daily chores. For them this is definitely a sure investment with regard to the health and safety of their baby.
Finding the right baby bottle sterilizer makes for a daunting task. We bring to you The 8 Best Baby Sterilizers available in the market. This list is based on the customers reviews and feedback, product ratings as well as popularity and ready availability off the shelves and of course, the price factor. There are certain criterion that we took into consideration before we have devised this final list. They are discussed as below:
Features: Certain important aspects to be considered before making a choice are safety, durability, portability, pocket-friendly, ease of use, and of course the capacity of the Sterilizer. Depending on the usage of the number of bottles, the size of the sterilizer varies. If your baby is breast fed, then you might require 3-4 bottles per day; if your baby is completely on top feed then anywhere between 7-9 bottles could be your requirement. Also bowls, spoons, and plates also need to be disinfected. So capacity, maintenance and safety have also been given importance.
Price: Pricing has always been as one of the key factors in choosing any baby product. For the simple fact that it is not going to be used for long. The pricing of Baby Bottle Sterilizer ranges between Rs.1000 upto Rs.16000. But we have considered only those models which are in the affordable range of Rs.1000 – Rs.6000.
Ratings and Reviews: What other way of getting assurance than hearing it from other parents itself? The shopping sites are a great forum for interaction between the mothers – where they get to share and learn about different products