Choosing a diaper is not an easy task – as there are two options before you – one is the "cloth diaper" and the other is the "disposable diaper". Each diaper has it's own pros and cons – so while making a choice it is very important to gauge the various criteria before you make one. However, if your choice is cloth diapers then you are in the right place. Read about the Best Cloth Diapers in India 2018.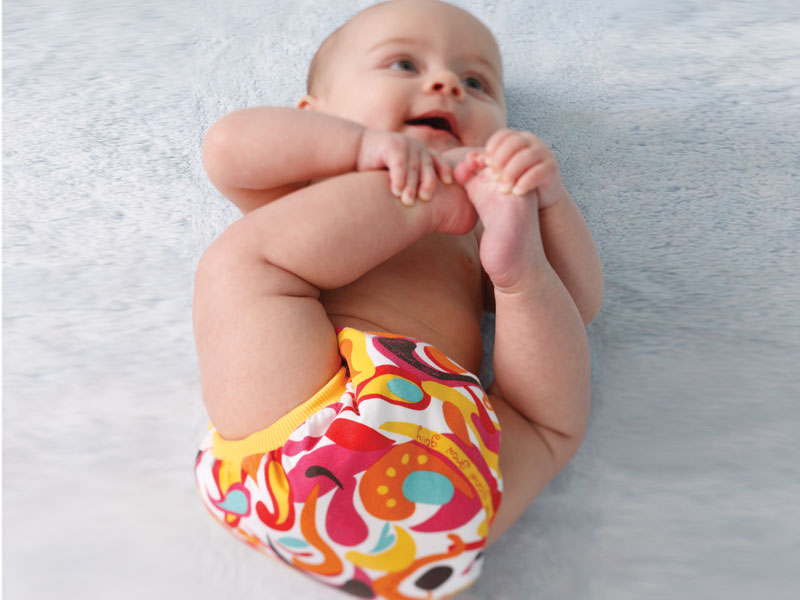 What is a Cloth Diaper?
As we all know a cloth diaper is a reusable diaper made of fabric that you can wrap around your baby's bottom and secure it with a Velcro or a snap button. Once soiled, you could wash it and reuse it just like you do with the other clothes. Whereas, in case of disposable diapers that is not possible. Newer materials are used to make cloth diapers and inserts which makes it easy to wash and clean, just like we do with our other clothes. This is why they are also more safer option for the babies as well as an eco-friendly option too. When compared to the disposable ones which contain chemicals to make them absorbent and leak-proof.
Different types of Cloth diapers are:
They have been in use since ages making it the most easily available and convenient option for a Cloth Diaper. It could be folded and pinned in many ways.
As the name suggests they are pre-folded, so you need not worry about the folding part. It is made of cotton or muslin cloth, making it extremely anti-allergic and baby-friendly, in addition to being cheap too.  And they are extremely durable and long-lasting, requiring you to fasten them with strings, buttons or Velcro.
They are one of the most handiest options available as you just have to fit them ove