It's normal for our skin to stretch when we put on weight during pregnancy or sudden weight-loss post-delivery. These changes coupled with hormonal changes cause stretch marks in around our lower abdomen, stomach, buttocks, breasts and thighs since it carries the weight of the baby. They can also be cause due to sudden weight fluctuations or a sudden growth spurt in teenagers.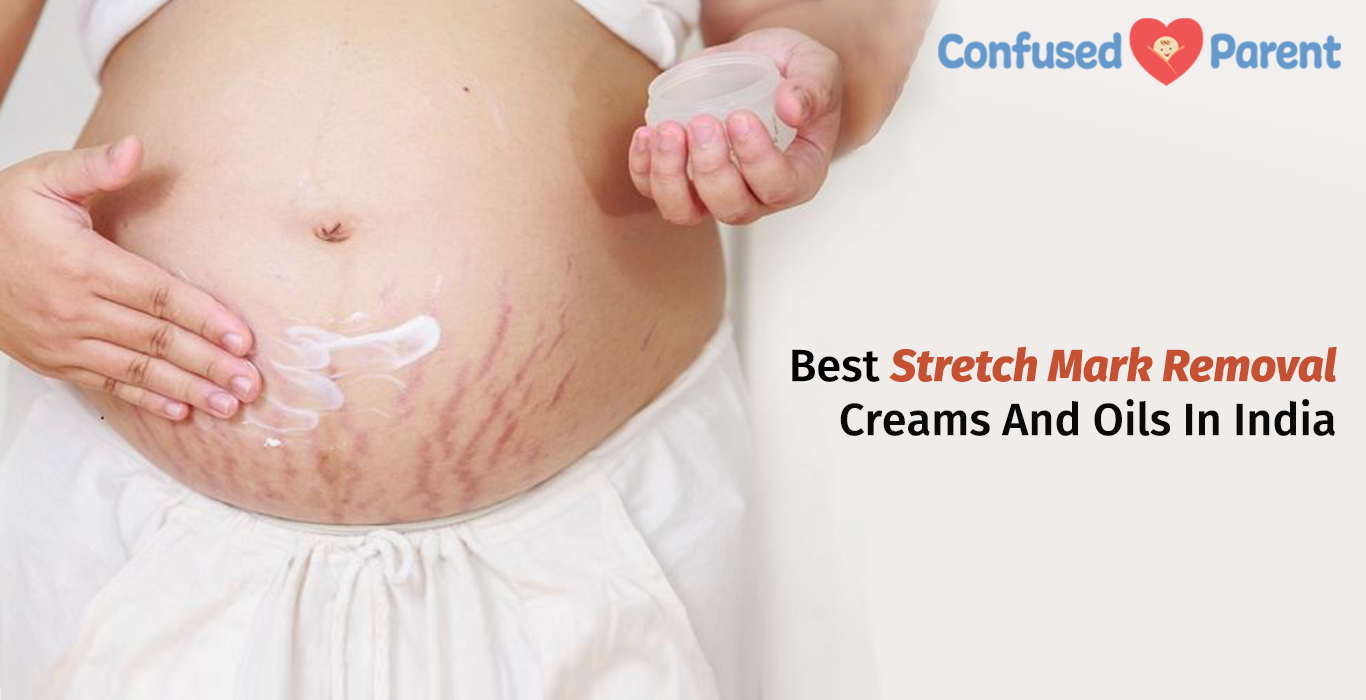 While grandma remedies may work well for few, it's best to apply an effective anti-stretch cream or oil that will lighten if not completely remove your scars. We all love our shorts and skirts isn't it? 🙂
One of the safest cures for stretch marks is Vitamin E Oil or Virgin Olive Oil. They nourish dry skin & provide relief to stretched skin & ass glow to dull skin. Additionally, mentioned below are the Best Stretch Mark Removal Creams And Oils In India.