Are you a busy working woman? Do you have an urgent travel plan that you can't avoid? Do you have a dentist appointment & don't have anybody at home to take care of your child? Are you looking for a trustworthy day care centre for your child?
If that answer is "Yes", do you really know what you should be looking for in order to ensure that your baby is safe, secure and well taken care of? Especially in today's context where we time and again we hear of unfortunate mishaps, it is imperative to be 100% sure that you are enrolling your toddler in the best day care centre which gives prime importance to safety, medical requirements & hygiene factors that are a tad more important than just good methodology of teaching & premium amenities.
Research has shown that parents rely strongly on good word of mouth before enrolling their child into a day care centre. Well, that's understandable because you have to be doubly sure if your child is well taken care of in your absence. But have you really thought whether your requirements match with those whom you are taking the advice from?
While safety is the primary requirement of every parent, entrusting their child to a third party, there are other finer details that take precedence on the priority list. Let us take for example, two sets of parents that have been questioned on their priority list and this is what came up:
| | |
| --- | --- |
| Parent A | Parent B |
| 1. Safety | 1. Safety |
| 2. Security | 2. Timings |
| 3. Amenities | 3. Price |
| 4. Hygiene | 4. Staff support |
| 5.  Price | 5. Amenities |
(Note: The details of the survey report can be obtained by reaching out to us.)
Now given that these parents have a similar educational background and belong to the same Socio Economic Class, it is interesting to note that the priorities are so diverse and some of them don't even come up on the list – flexibility, activities, medical aid and child to adult ratio to name a few.
Coming to the next most trusted way of day care research, 'Web Search': Parents tend to have a feeling that they are doing the right thing because they are "Doing it myself". For those who are not tech-savvy, there is phenomenon called "Wilfing" that parents (or anybody for that matter) fall prey for. This is where you start with one objective in mind and in the process of researching, forget or lose track of it and come up with something entirely different from what you set out to achieve.
But an even more dangerous outcome is being duped. It is very easy for anybody to make a fancy website by making a small investment to ensure that the website looks authentic & premium. But looks can be deceiving! The reality maybe very different from what you see on the website. And in this fast paced world, parents read reviews of other parents on various parenting forums, which of course is flooded by reviews from a "parent" employed by the organization to do exactly that – "provide positive reviews".
So what do I do will be your obvious question.
There are certain points that one needs to keep in mind while starting off a search. Keeping it simple I have put them down as pointers rather than never-ending preaches.
Make a checklist & prioritize what you are looking for and WRITE IT DOWN. Because it is easy to lose track.

Source knowledge – word of mouth, websites, reviews on multiple forums.

Shortlist based on your criteria.

Personally visit the place – Talk to parents who have already enrolled their kids in a particular day care centre.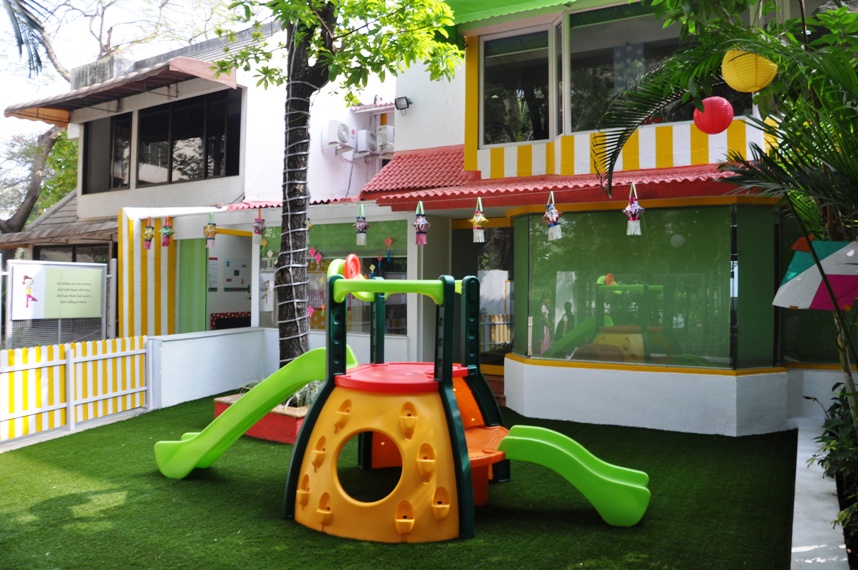 In Bangalore, for example, there are several child day care centres which are available at a click of a button. But many of them do not have a license to operate or have an expired one. So you are ought to be careful while confirming your find. Being extra careful by going on surprise visit the first few times you hand over your child will also boost your confidence on the organization. Some of the verified day care centres are listed below for your convenience.
S.No.
Name of Centre
Contact details
1
Klayschools
Address: Founding Years Survey No. 31/1, Seetaramapalya, K. R. Puram Hobli,
Bangalore – 560048. Landmark: Next to Sumadhura Vasanatham Appt.
Email: info@klayschools.com
Website: www.klayschools.com
2
Elly Child Care
Address: #742, 7th Cross, Near BDA Complex,
3rd Block Koramangala,
Bangalore – 560083.
Contact: +91 96632 89716
Email: koramangalaelly@gmail.com
3
WeCare
WeCare Head Office :No. 1568, 3rd Floor, 1st Sector, HSR Layout, Outer Ring Road, Bangalore – 560 102.
Phone: (080) 6570 – 4414
Phone: (080) 2572 – 5480
Phone: 1860-200-3377
Email: info@wecarelearning.com
4
Kids Space Academy
Address: #103, 3rd Main, Sri Ramanjaneya Nagar
Chikkalsandra, Near Uttarahalli Main Road,
Bangalore – 560061
Landmark: Near State Bank of MysoreMobile: 9036065205
E-mail: kidsspaceblr@gmail.com
5
Kar4Kids
Address: 65 IAS Officer's Colony, 15th Cross, 4th Sector
HSR Layout, Bangalore 560 034Contact: Meenu
Tel: +91 80 2572 6344
Mobile: +91 98441 32323
Email: hsr@kara.in
6
Kids Universal
Address: No. 1016,  Nr. Nava Jeevana Institute, 6th Cross,
4th Block, 1st Stage, Hbr Layout,  Bangalore – 560043Contact Person: Ms Ayesha Dastagir
Phone No: +91 80 6546 0771
Mobile: +91 98802 31231
E – Mail: kidsuniversal@gmail.com
7
Chrysalis Hub
Address: 21/5, Ground floor, 2nd Cross, Spencer Rd, Cleveland Town, Frazer Town, Cleveland Town,
Pulikeshi Nagar, Bengaluru, Karnataka 560005.
Phone: 080 4117 0750
Website: https://www.chrysalishub.com/
8
Podar Jumbo Kids
Address: #790,12th Main,1st Cross,
H.A.L 2nd Stge, Indiranagar, Bangalore 38Contact Person :Mrs.Preethi Raghunath
Contact Number :9886175008, 9341949649/41119490
Email :indiranagar@podarjumbokidsplus.com
http://www.jumbokids.com/
9
Planet Kids
Address: Planet Kids # 5 & 6,
Unity Buildings, N-Block Ground floor,
J C Road, Bangalore-560 002.+91-80- 4114 5744/844.Email: info@planetkids.in
Website: http://www.planetkids.in/
10
Tom & Jerry Creche
Address: 359, 5th Main Road,
B Block, AECS Layout (Next to Spring Beauty Apts),
Bengaluru, Karnataka 560037Contact number: 098806 65749
11
Esperanza Pre-School & Day Care
Address: No. 21, Gulmohur Enclave Road,
Behind Golkunda Chimney Restuarant,
Kundanahalli Gate, Marthahalli, Bangalore
Contact Number : 9845895431, 080-42246561
Email Id :marth.support@esperanzacorporate.com
12
OI Play Schools