Garima Agarwal is a design enthusiast and a fashion entrepreneur who adores kids. She believes that every kid is unique living in his/her own fantasy world with their own taste, preferences and hobbies. Garima is the Founder of Peekaboo Patterns & attributes the beginning of her career from her very own kids' room. She discovered that childrens' living spaces is a totally unexplored area. And that is when the idea of customizing their spaces came to life. Looking at her designs one can imagine her love for kids.
Garima created Peekaboo with the sole vision to provide customized, yet functional designs for kids' rooms. She believes in making her every creation unique, so there is hardly any space for repetition. She practices one-to-one interaction with her clients, ensuring a 100% understanding of their needs and the end result is happy faces and bright smiles all over!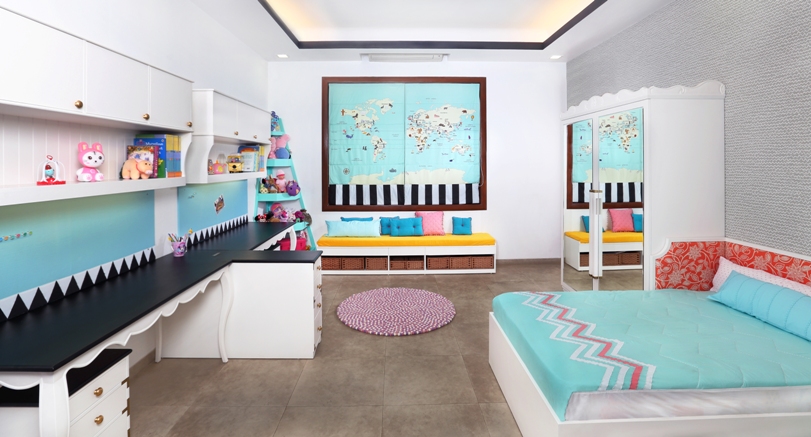 In a span of about 13 years, Garima has created a niche for herself in the field of Interior Designing for Kids' spaces. She has customized to the needs of over 30,000 clients across India and the count is still on. There is "uniqueness" in every project she executes. She believes in using only comfortable cotton fabrics that are skin-safe & colours that do not bleed after the first wash.