Baby about to arrive any time? Immediately after baby comes, both of you are going to get busy for the next 6 months, at least!  As you develop this beautiful bond with your baby through breastfeeding, we are here to make sure you are all set for it!
This checklist is all you need!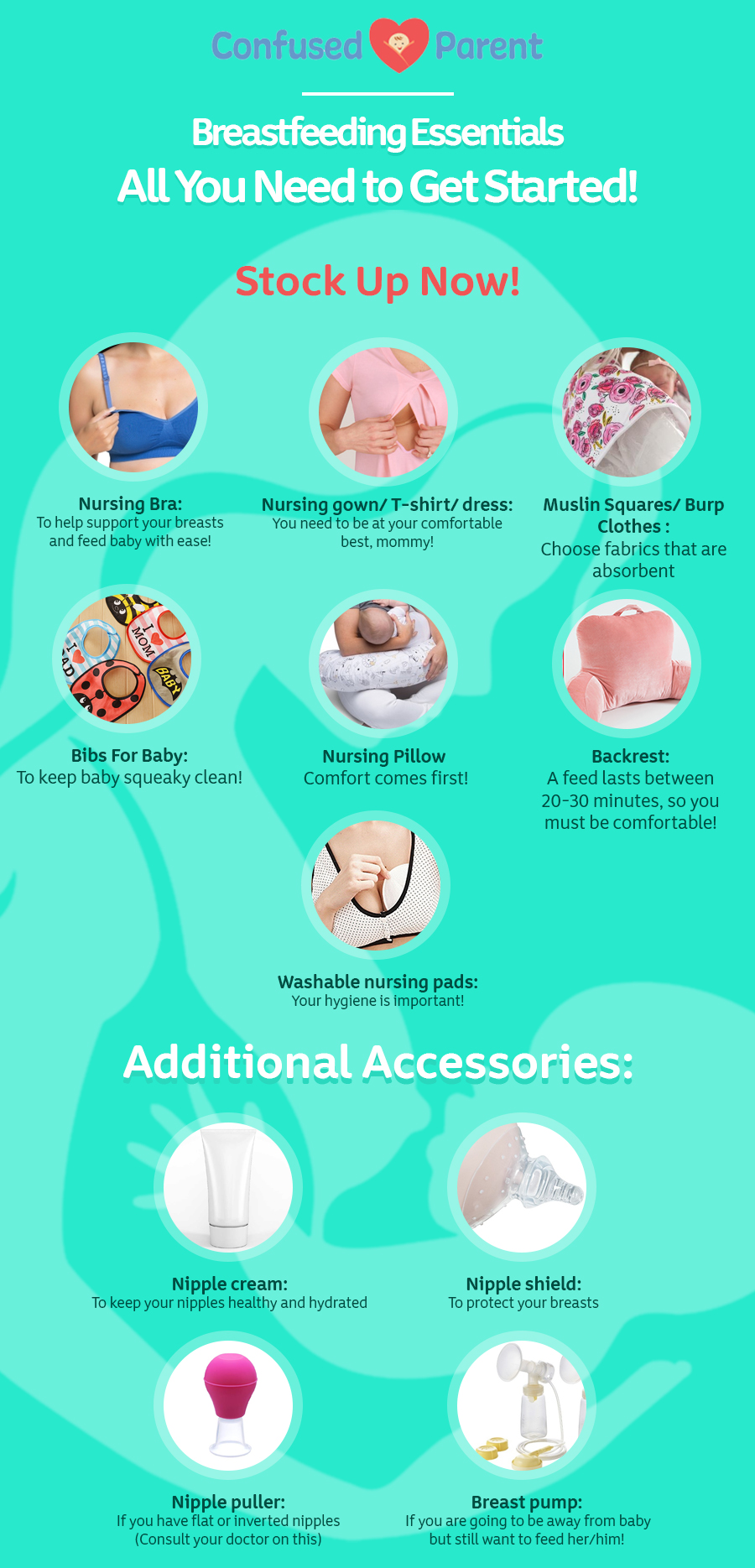 Breast feeding essentials :
Breastfeeding can be awkward and hard at first, but it really is worth it to breastfeed your baby, and these things help make it the best experience it can be! And if it doesn't work I figured out a few things that I knew I would have to have for the next time around. These breastfeeding essentials not only helped breastfeeding go better for my daughter, but they helped it go better for me, too! So there you have it, my complete list of breastfeeding essentials listed down !
1.Nursing Bra
An easy access to nipples for your baby for breastfeeding Nursing bra is designed a little differently as they have a clasp at the top of the cup that can be released to expose the breast during breastfeeding. In the mean time we recommend you wear a specifically designed nursing seamless bra. This bra is not only designed to stretch and support your changing body but will give you all day comfort with the addition of drop down cups for easy discrete feeding.
2. Nursing Gown
Special breast feeding gown having zips on both sides,thus making it convenient to nurse from any side. By the look of it you cannot make out that it is a feeding gown. It can be worn as a regular gown as well as a feeding gown. I recommend this for you my new mommies as you have to be at your best comfort level.
3.Muslin Squares Burp Clothes
These are the new parents best