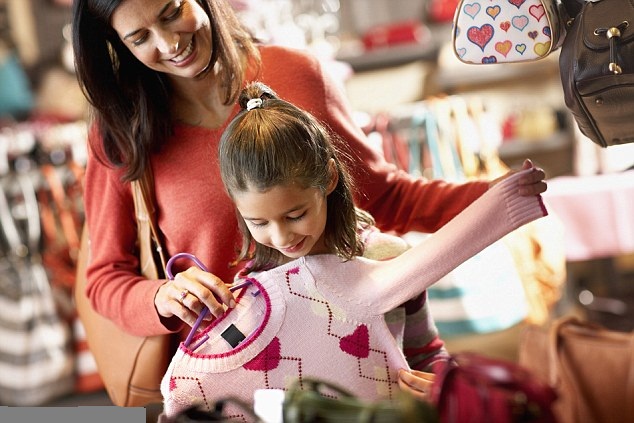 It was only 4-months ago, this New-Year that my little princess loved posing for the shutterbugs with her 'Hello Kitty' jump suit and Barbie shoes! And now, she can barely fit into them. With unlimited fun 'n' energy and crazy activities children's clothes are bound to get soiled much faster than ours. Par daag ache hain na! 🙂 Although all parents want only the best & cutest closet for their little munchkins, we generally look for affordable casual clothing for everyday wear. While Birthdays & special occasions call for formal, fancy, frilly dresses with an overload of cuteness, a smart casual outfit is something that is bought frequently.
Have you ever looked at your child's closet and thought, "Oh God! She has nothing to wear?" Nothing much can derail your budget faster than paying full price for a dresses your child outgrows every 2-3 months. Fabricating an adorable wardrobe with loads of swag while sticking to a budget is not always easy. Children grow like weeds – quick & all-around, in height & weight. And between feeding, changing diapers & nappies, burping, and playing with all things dirty, the last thing you want to worry about is your baby's clothes that take too much effort to get rid off the stains.
While in an ideal world, shopping for us & our family should be a relaxing & exciting, the reality is that shopping for clothes, shoes & accessories that fit & flatter us well, and set-back our everyday wear and tear–can be a dilemma when you are tight on budget. As new-mommies the problem is compounded & amplified further when we are responsible for not only our own closets, but for the rest of our family's as well which includes an infant or a toddler. An average household spends about 2-5% of their income on clothes & apparels. While that may not sound like a massive expenditure, shopping smart can save a lot of money.
Things to keep in mind while shopping for kids –
Take stock of the clothes you have & you need. Your child does not need 2 jackets if you are staying at Hyderabad or Chennai. Even if they look designer & you get a great deal for it. You will need pure cotton or linen wear for summer & jeans & full sleeves t-shirts for winter.
Children have limited tolerance for trying clothes or shoes at the store. Make sure you carry sample clothes that fit them well incase they are unwilling to agree to the fashion parade you expect them to.
Never go for "cheap & best". Not necessarily cheap is always the best. Spending on good quality clothes gives you higher value (cost per wear or wash). However, this holds good for adults, not necessarily for kids; simply because they outgrow quickly.
Sale & Save – Time your purchases! We all know when end-of-season sale begins – typically atleast twice a year. Retailers often throw discounts to move out old stock & replenish it with the latest trends to be in the swim.
Follow the "Meat & Potato" Rule – Atleast 70% of what you buy should account to everyday clothing. If your purchases do not abide by this rule, you should probably discard some from your shopping bag.
Sometimes it seems that your infant has grown in inch overnight – as if it were possible! While playing Poker they say – "When in doubt, FOLD!" While buying clothes the thumb rule is – "When in doubt, BUY ONE SIZE BIGGER!"
Convenience in wearing the garment – Tight round collars, too many buttons or fancy add-ons that that hurt the delicate skin are big NO-NO's. Zippers are better than buttons any day!