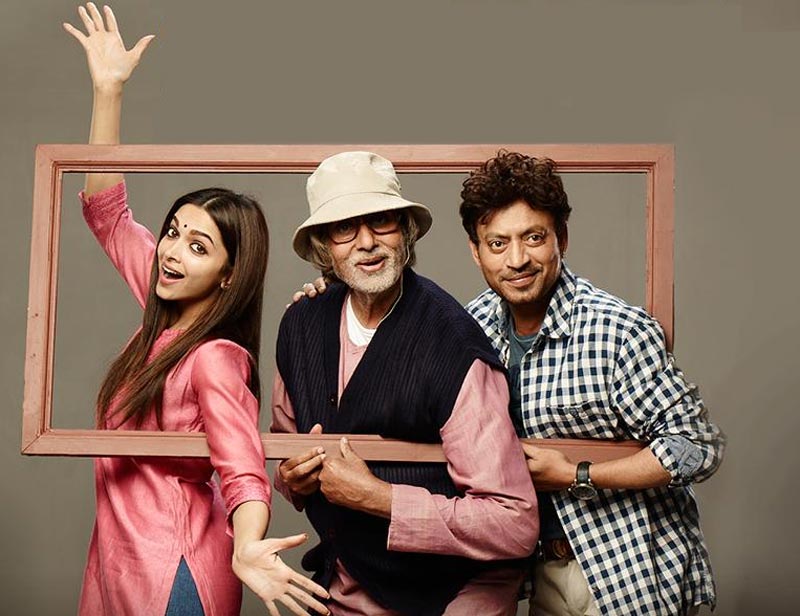 Take a bow, Bollywood is finally seeing some of it's best off-beat, most fearlessly written Hindi Cinemas which has raised the bar & has garnered world-wide critical acclaim. One of which was Piku, which released in May 2015; it is a quirky comedy drama starring Deepika Padukone the 30-year old independent girl, her 70-year old father Amitabh Bachchan suffering with chronic constipation & Irrfan Khan in his ever charismatic role. No masala, no item-song, no non-sense or romantic escapades. Yet, Piku is one of those endearing narratives where the eccentric father-daughter relationship unfolds on screen.
The simple, humble film raised curtains from the ugly taboo called "Constipation". It is about a cantankerous old man grumbling about his problems with bowel movements. An unconventional, sharp film, with nuanced details showing off wit and insightful writing.
We all grew up seeing our grand-parents take Gelusil or Isabgol after meals to ease digestion & pressure next day morning. As we grow older, our bowel movements become slower, infrequent & hard making it difficult & painful. It is recurrent & almost inevitable for all of us to experience this at some point in our life; and more periodic or even perpetual as we start aging. Yet why do people shy away from discussing problems related to constipation & indigestion? Why can't we embrace the reality, reach out for guidance and avoid complications like piles, fissures, fistula or hemorrhoids?
Did you know?
FACT No #1 – Normal Bowel Routine can include defecation from 3 times a day to 3 time a week.
FACT No #2 – 1 in every 7 Indians suffer from Constipation. 14% of Indian Urban Population is hit by this problem. About 20% of the Indian population between 45-65 years suffer from chronic constipation.
FACT No #3 – If you consume 2-3 litres water every day, you will see a reduced risk of 20-25%.
FACT No #4 – Liquids like carbonated beverages (with overdose of sugar) & coffee can lead to dehydration & worsen the condition. Consumption of non-veg, fried, junk, spicy & processed food also aggravates the condition.
FACT No #5 – People living in poor hygienic conditions or those who travel a lot skip the urge to defecate, hence leading to constipation.
It is strange that constipation being such a common problem is still a forbidden subject matter. Fortunately, we will unfold some interesting know-hows of dealing with Constipation.
Posture during 'Da Businesses' (pun intended) 🙂
Posture helps toning the bowel movements & release the pressure during defecation. Here are some positions that can normalize or expedite bowel movements.
Health, Food & Lifestyle – You should resort to a high fibre diet like Oats, Nuts, Whole Wheat Grains, Quinoa by consuming around 30gms dietary fibre. Eating out frequently with foods loaded wit