Preparing the kids for school is one of the most tedious jobs for parents; but, the most challenging part is obviously packing lunch boxes for the kids. Packing lunches is not my favorite part of school.  You are always looking for the Best Lunch Box Ideas & Recipes For Kids. You start thinking about it day in and day out; making sure that the lunches are not repetitive. As today's kids are so fussy and demanding, we need to pay attention to their preferences too. Or rest assured, they get back packed lunch boxes home. Lunches can be fun too! Let us read on to find out recipes of some interesting lunch box foods.
Vegetable Burritos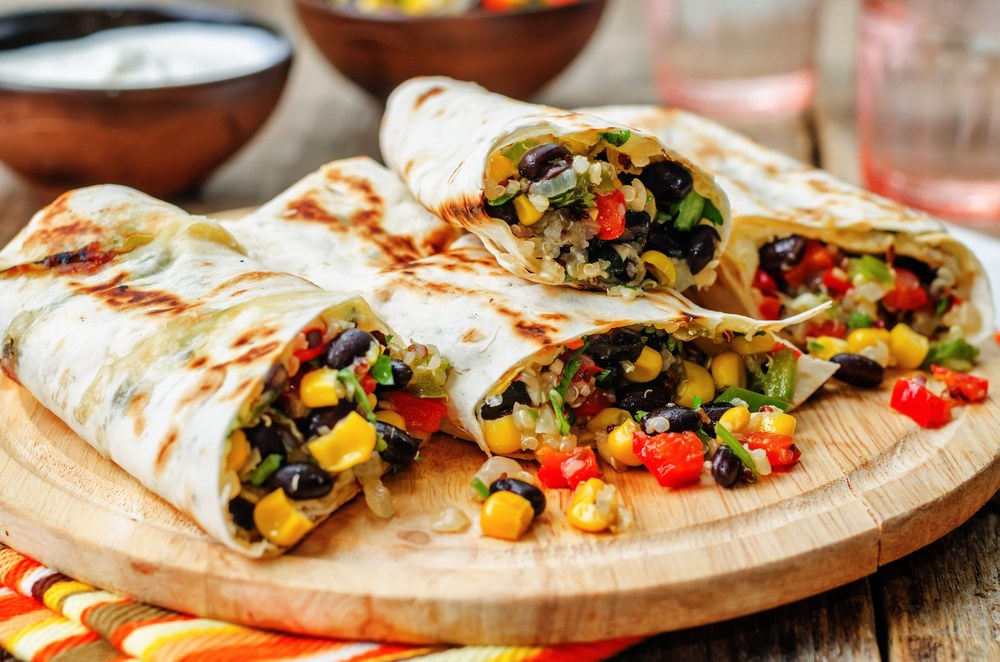 Burritos is a Mexican food, basically a rolled tortilla(what we call chapatti in India) with lots of stuffed ingredients, salsa sauce, cheese and rice in it. The Burritos are quite filling and makes it as one whole dish meal. The best part is there is no cooking time involved in it, and thus, one of the Best Lunch Box Ideas & Recipes For Kids.
Preparation time: 30 minutes
Servings: 4
Ingredients:
250 grams kidney beans
Cooked rice ¾ cup
2 tbsp olive oil
½ tsp cumin powder
½ tsp coriander powder
¼ tsp chilli powder
3 lemons
1 onion
Chopped lettuce ½ cup
1 tbsp hot chilli sauce
Processed mozzarella cheese
For salsa sauce:
2 tomatoes
1 onion
4 jalapenos
½ cup spring onions
1 lime
Coriander leaves 1 handful
Methodology: Salsa sauce
Chop tomatoes, onions and jalapenos. Put it in the bowl and add spring onions and squeeze 1 lime into it.
Add coriander leaves and season it with cumin seeds, salt, pepper and olive oil.
For Burritos:
Take a pan, add oil and add kidney beans and lightly mash them. Add salt and pepper to your taste.
Add all the dry ingredients and cook for some time.
Add the chilli sauce and squeeze in lime and cook for 3-5 minutes.
Chop onions and add to it. Add salsa sauce and coriander leaves to it.
Take the chapatti and place 2 tbsp of rice, prepared burritos mixture and sprinkle with mozzarella cheese evenly on the whole chapatti.
Fold the two opposite sides of the chapatti over the stuffing. Wrap it tightly on both the sides.
Vegetable burritos are ready to be served.
Trinidadian doubles