From my experience I've learnt that every Mom is a "SuperMom". From essaying the role of a Chef, Maid, Therapist, Chauffeur, Counselor, Nutritionist, Psychologist, Teacher to everything that you can't plainly explain in words. However, she has some limitations as well – she can't shield you from injury or death during an accident or collision. Need we say how unorganized the traffic in India is? Hence, we have curated the Top 5 Convertible Car Seats For Kids In India 2018.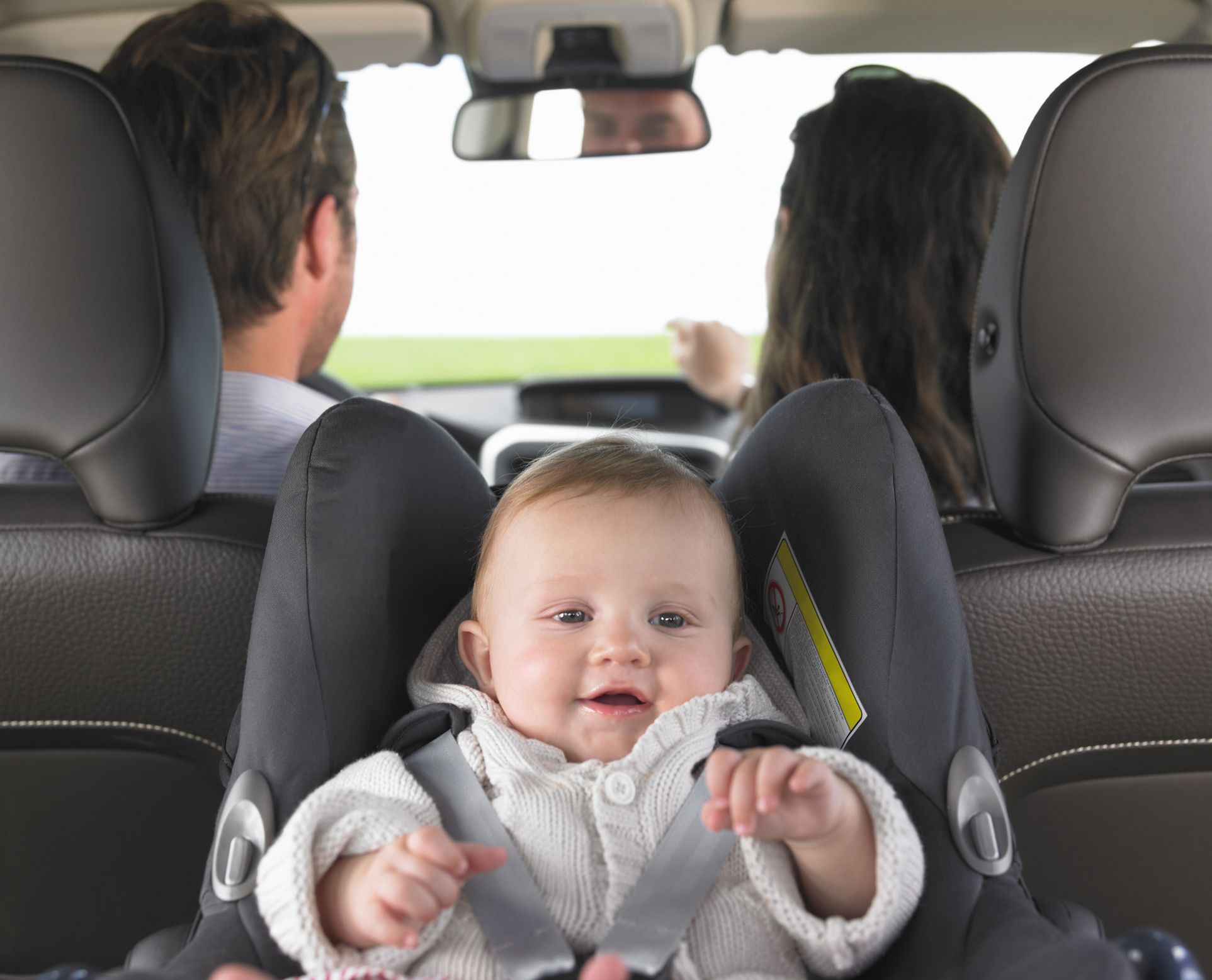 But travel is unavoidable. You may want to step out either to buy groceries, visit a friend or relative or just catch a breath of fresh air in the park. Hence, it is critical that you INVEST in a good, safe and durable car seat. You can also read our article on the Top 5 Prams & Strollers For Kids In India.
Safety & security of your child is an indispensable part of 'Parenting' (at all stages). Shopping for the Best Convertible Car Seat in India requires you to factor the following factors –
Safety – 5 point harness (2 shoulder straps, 2 waist straps & 1 in-between the legs)
Durability of the baby car seat. Ideally if you intend to have two kids, you'd want it to last for atleast 7-9 years.
Ease of use and portability of child car seats.
Value for money – Car Seats are generally planned purchases. So, you can buy one during festive discounts to trim costs or buy as a combo offer.
Installation process – ease of installing & removing is critical.
Adjustable straps – infants grow at the blink of the eye. Ensure the car seat lasts atleast for 4-5 years.
The Top 5 Convertible Car Seats For Kids In India 2018 listed below are in no particular order –
1) R For Rabbit – Jack n Jill Grand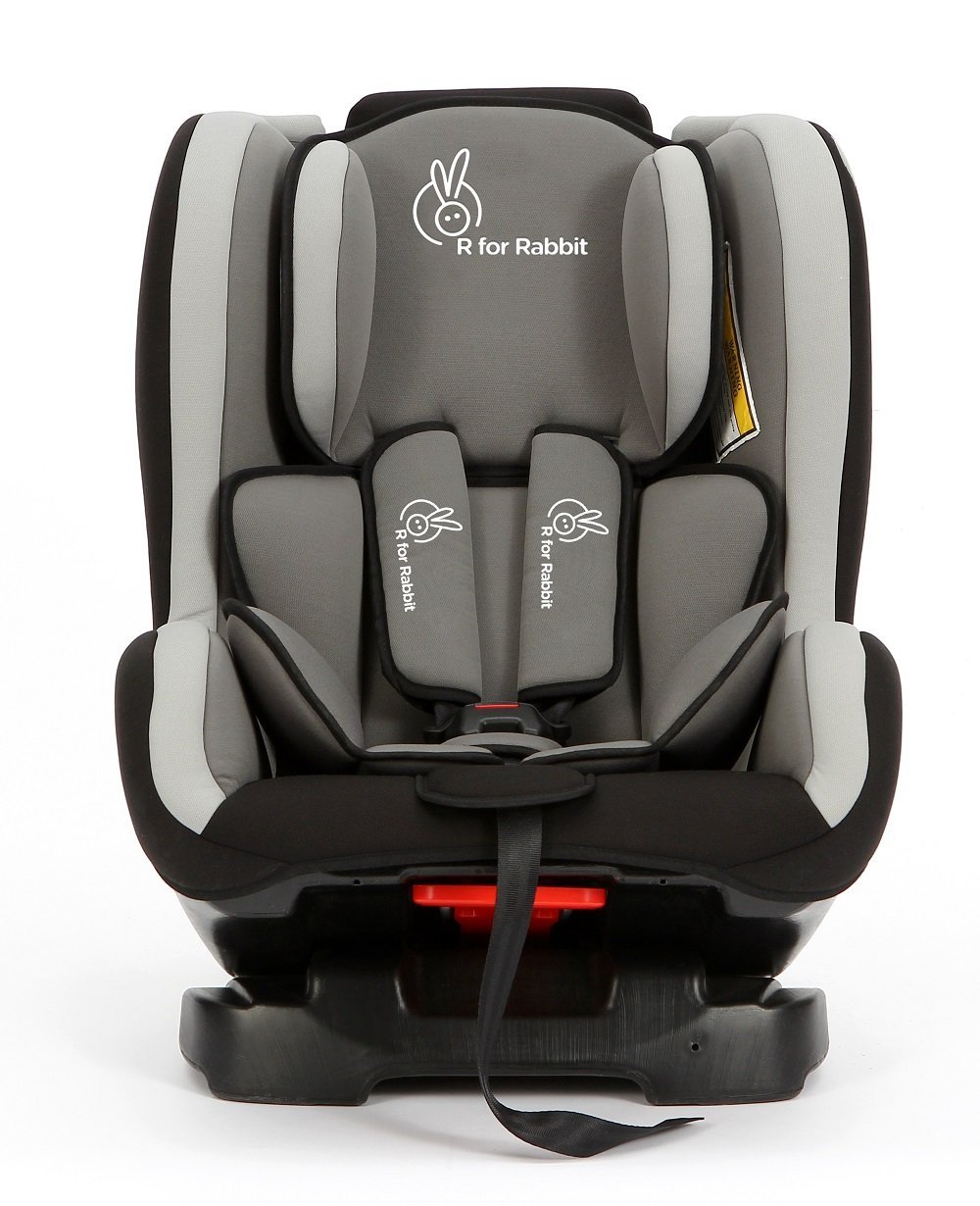 India's first Convertible Car Seat which can be used from 0-7 years and can hold upto 25kgs (in weight). The Infant Car Seat can be used for toddlers 0-2 years – Group 0 in Rear Facing position. Most others available in the market are either 0-2years – Group 1, 2-5 years – Group 2, 4-7years – Group 3. Jack N Jill Gran can be used for children of all ages upto 7 years. And hence, among the leading Top 5 Convertible Car Seats For Kids In India 2018.
Can be used as Rear Facing or Forward Facing.
RForRabbit products meets or exceeds European Standards. ECE R44/04 Certified for Safety.
4 position recline for optimal position of the spine and a peaceful nap. 5 point safety harness.
Side Padding / cushioning for protection and comfort.
Priced at Rs. 5274. Solid value for money.
2) Chicco – Gro Up 123 Baby Car Seat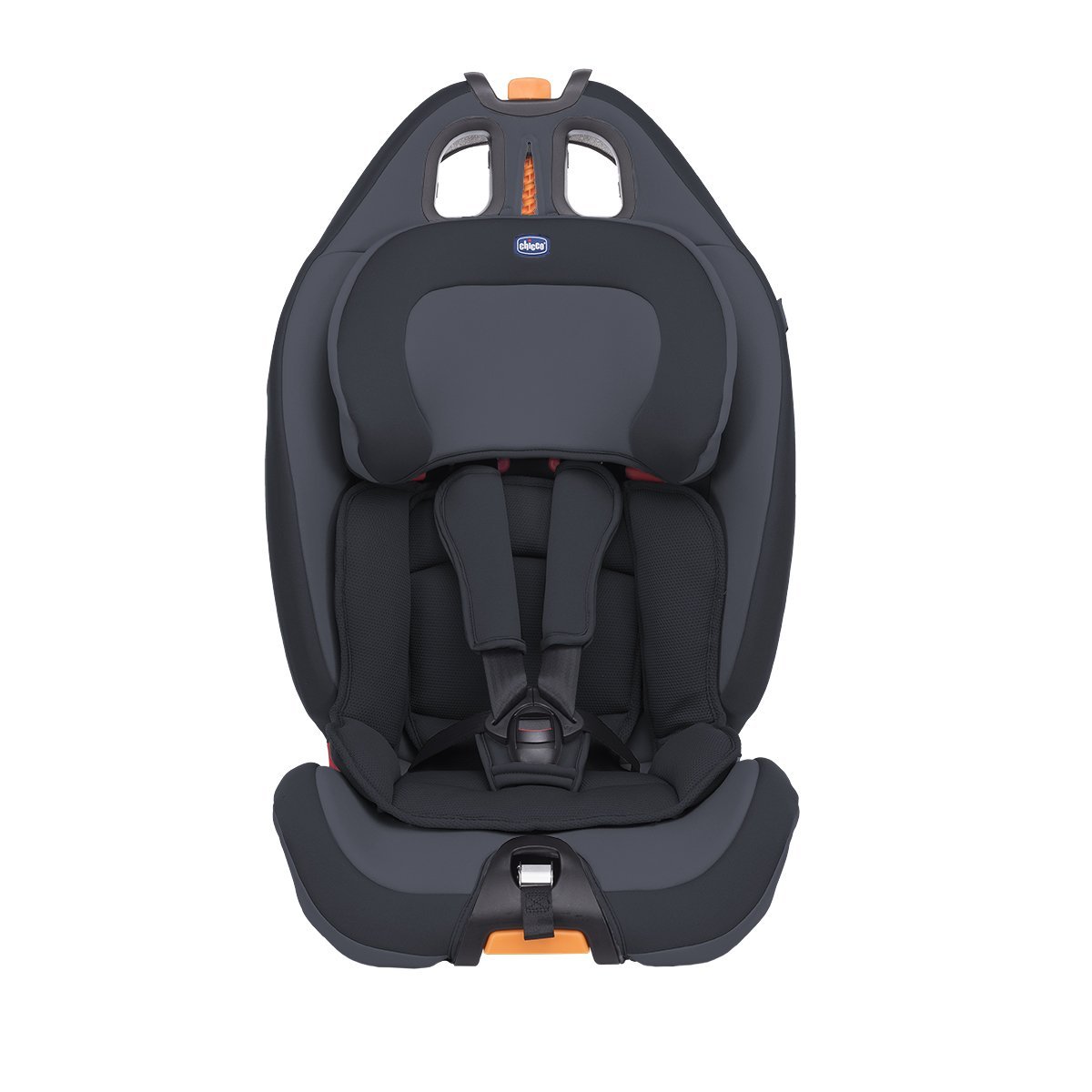 Chicco is an embodiment of quality and sturdiness. Great cushioning.
Weighs 9 kgs & can hold from 9-36 kgs. Designed from Group 1/2/3. Not Group 0 (under 9 kgs)
3D breathable fabric designed for comfort with padded side wings.
ECE r44/04 approved
'Gro Up' grows with your child since it's the headrest is adjustable
Priced at Rs.19,900. Great quality but fairly expensive for a Car Seat.
3) Graco – High back Turbo Booster Car Seat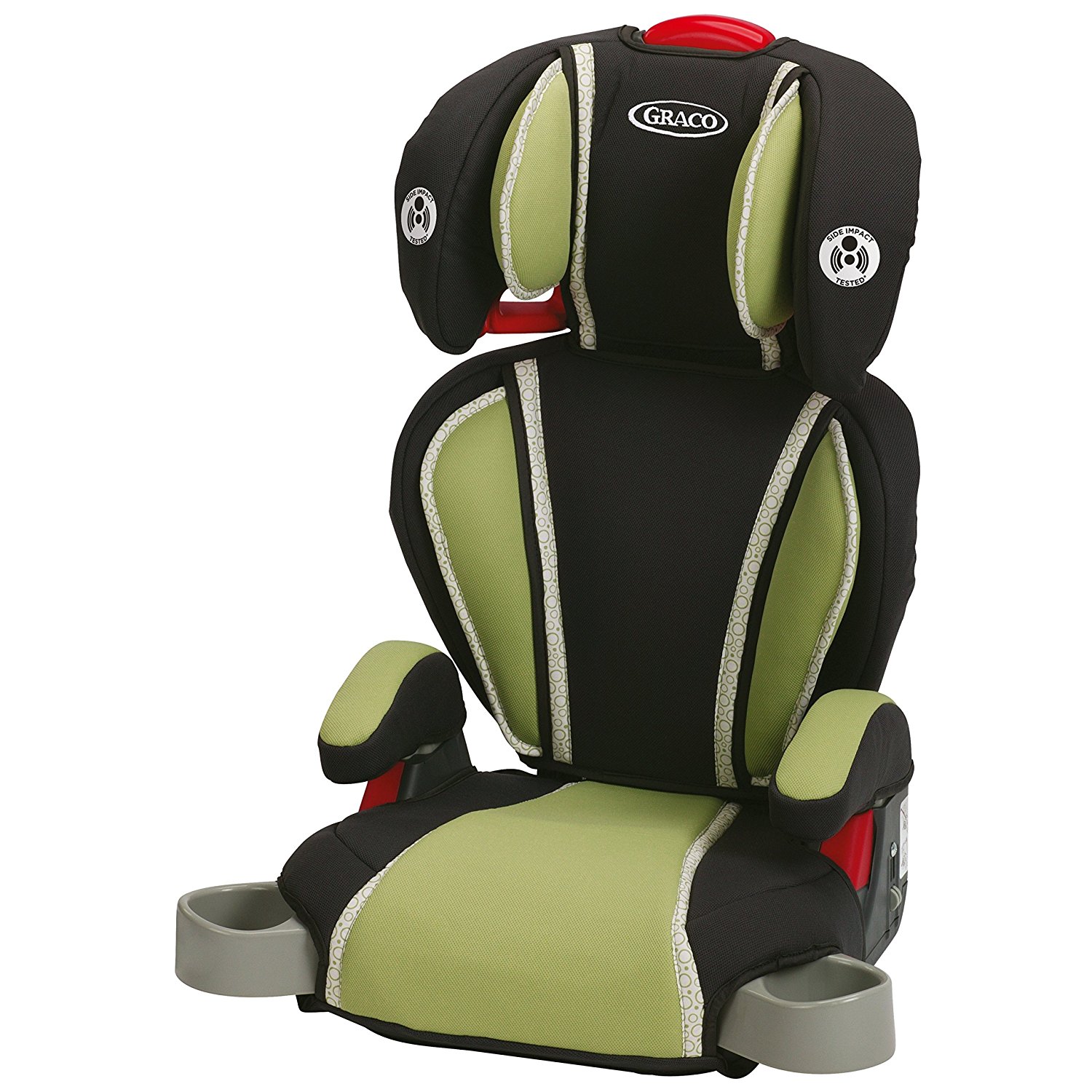 Suitable for children weighing –13 kgs-45kgs or 38-45 inches.
The seat is sturdy and is long-lasting. Well padded armrests with integrated cup holders and storage (for small games and toys).
Fully adjustable head-rest with open loops belt guide for your child to self-buckle.
Weighs only 4 kgs but can hold upto 45kgs.
Priced at Rs. 8,880 Graco is engineered to meet or exceed standards.
 4) MeeMee – Car Seat Cum CarryCot With Thick Cushioned Seat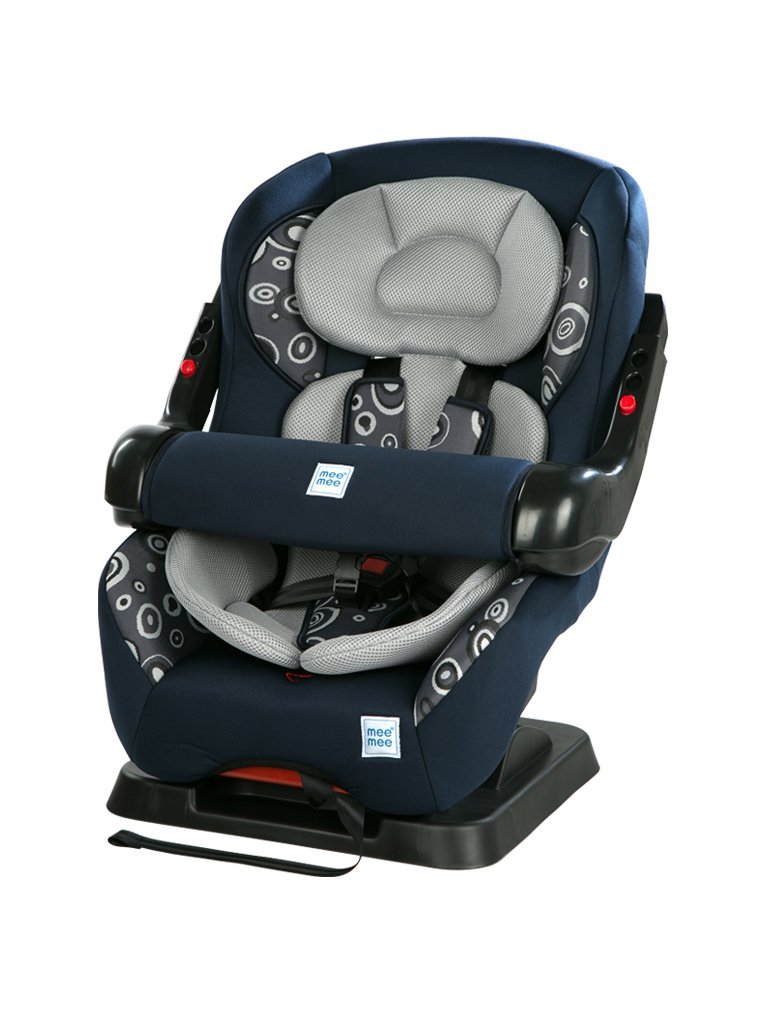 Can be used from 1-4 years
Adjustable seat & 1 reclining position for comfort (unlike many which have 3-point reclining system).
5-point harness.
Unique pitch control system that controls the forward movement of the child.
Side padding and chest pads for extra comfort & safety.
Can be installed easily.
Priced at Rs. 4799 can be used both as car seat as well as a carrycot.
5) LuvLap – Convertible Sports Car Seat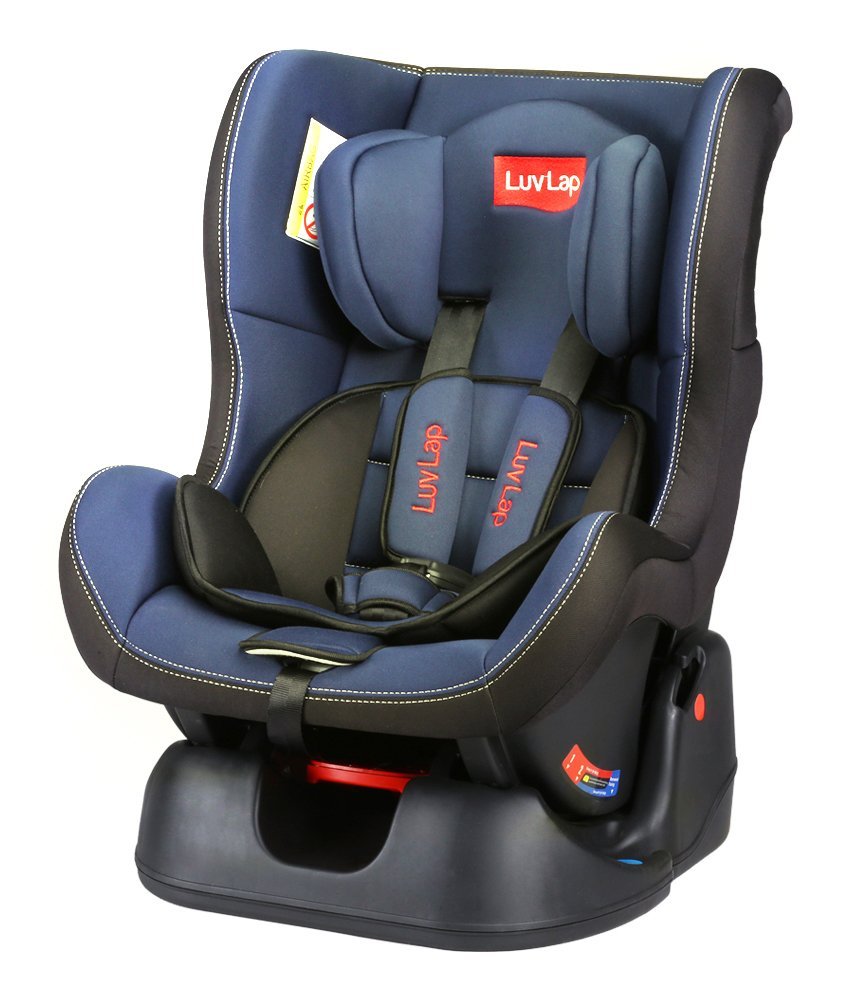 Certified as per European Standard (ECER44/04)
Ideal for 0-18kgs baby, both Rearward and Forward facing installation
Suitable for Group 0 (0-15 months) and Group 1 (9 months to 3 years) baby.
3 position reclining system for better sleep.
Priced at Rs.4646 ideal only for smaller kids.
You have read tips to buy a car seat in India along with the Best Convertible Car Seat Options. While, travelling with kids is inevitable, you can now choose the one that best fits your budget. Happy Parenting! 🙂