Got kids?  Then you have quarrels, face-offs, competitions and even a few knock downs to cope up with – we know you are dealing with sibling rivalry. This term "Sibling Rivalry" is sure to send jitters in your veins. Every parent has to go through this difficult phase- where you try to maintain your self-respect while dealing with it. It is not uncommon for brothers and sisters to fight or quarrel, but that does not mean that they do not love each other; or yearn for each other. While many kids are blessed to have a "perfect sibling" relationship, it is not uncommon for other siblings to fight often. It is very stressful to see our kids fight like cats and dogs, at times it turns out to be physical abuse, calling out names, yelling, slamming doors or flares out into bitter fights as well. These are the testing times for any parent, while you sort out their differences at the same time not make any child feel low or left out.
The reasons for these fights are not uncommon to guess-toys, clothes, activities choice, TV remote control, electronic gadgets or the first chance on swing – they are really rooted in the struggle to achieve your love and attention.  These are a few tips which would help you in dealing with sibling rivalry: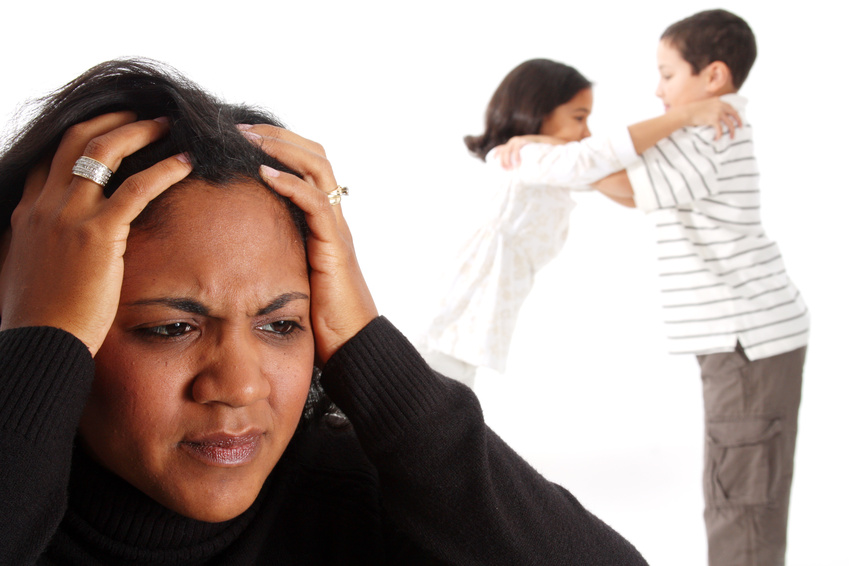 Avoid getting involved
As far as possible, avoid getting involved in the fights. We should allow the kids to sort out their problems on their own. This enhances their problem-solving skills and communicative skills. Generally, the decision would be in favour of one child; then the other child feels let down, and dejected. This may lead to a situation that – you unintentionally – are giving out a signal that you are "protecting" one child and this might lead to more rebellious feelings within the other child. So, encourage them to sort out their problems amicably on their own. Invariably, at times, situations blow out of proportion, then 'step in' to solve the problems with them and not for them. Firstly, it would be wise on your part to separate the kids till they cool down. After that has happened, then talk to them and ask them to reconcile to each other.
Toy fights
Each child is attached to their favourite toy/toys & nothing can separate them from it. So, if anybody tries to, then they react adversely. The best "toy strategy" would be to allow each kid to keep their favourite toys to himself. Those become his private ones, having full authority over them. It is okay to have your own territory; it makes you feel secure. And making it clear that the other toys are common and both the siblings have equal access to them is also very important. This ensures peace and contentment to a large extent. Of course, they can share toys amongst each other at their own terms, that is their lookout. We need to remember that, when kids handle their disputes, they learn two important things-
Understand the sibling's perspective
How to compromise and negotiate.
These are values which will remain with them lifelong.