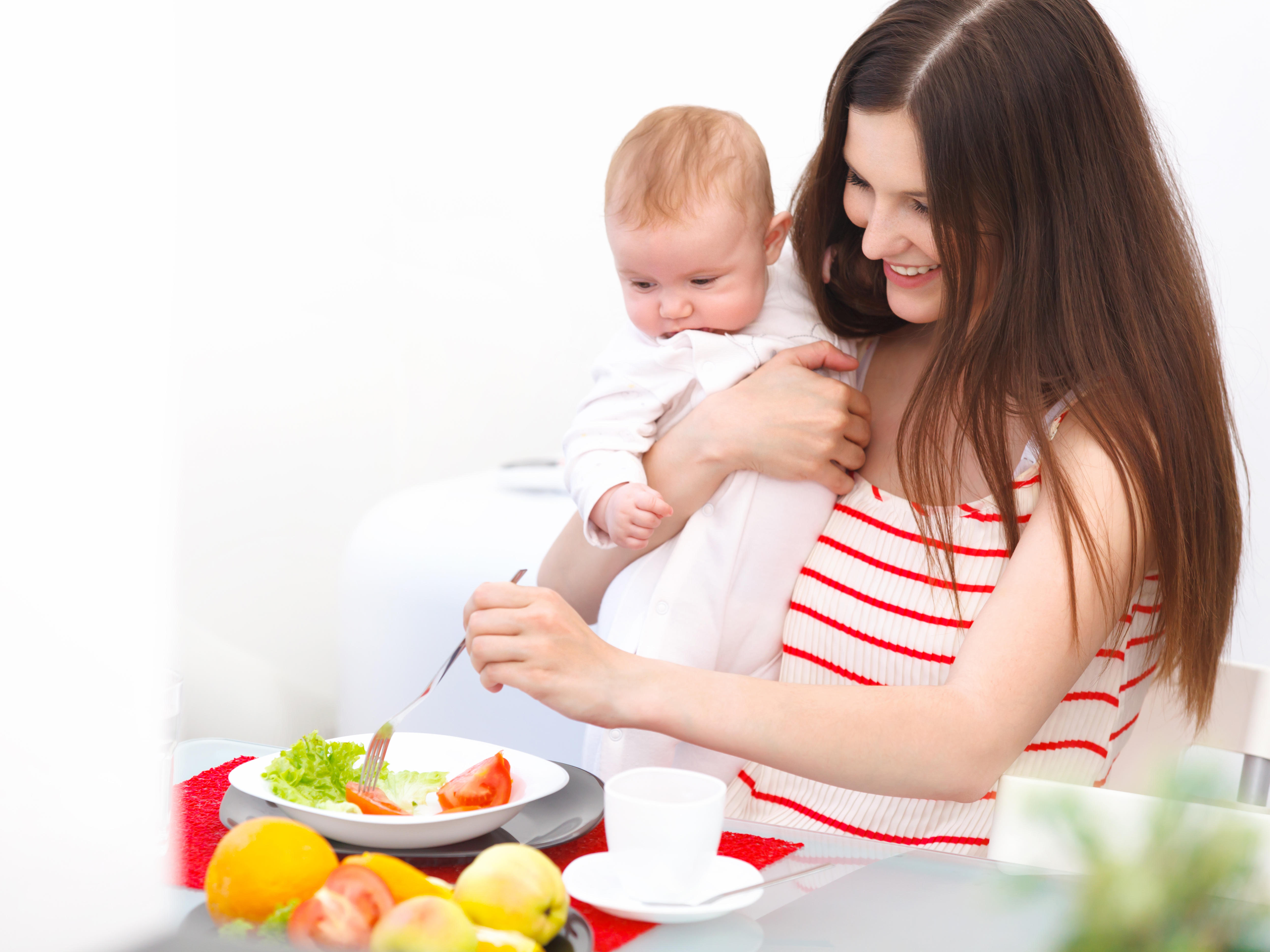 One of the main benefits of breast feeding is that it gives you immense time to bond well with your baby. A bonding that is unexplained & irreplaceable. Make the most of this time. Because, soon time will fly. Your little infant will soon grow up to be a naughty kid spending most of time at school; and you will surely miss these moments of looking at each other and exchanging sweet little smiles. So cherish every moment spent with your little one. Go ahead & read the Top 15 foods that increase breast milk production.
You can also read on the Benefits of Breast-Feeding.
How To Boost Breast Milk Production
The best way to boost production of milk is undoubtedly to keep nursing your baby. The more your baby nurses the more your body produces milk. Every mother wants to render the best possible nutrition to her baby. She is constantly worried about the insufficient milk production when she sees her baby crying all night. But, it is not necessarily not due to low milk supply. It might be due to colic pain, an infection or mild pain in any part of the body. However, if your pediatrician confirms that your baby needs to be introduced to formula foods, worry not. Feed your baby with healthy foods to build a strong immunity in it's formative years.
You can also read on the Best Breast Pumps In India.
How Does Lactation Occur?
As your infant nurses on your milk, the act of sucking sends a signal to the brain to release oxytocin (a hormone that releases milk). This hormone flows through the blood vessels to reach the mother's breast. Then, prolactin causes the milk to release through the breasts.
Foods that promote milk production are called "Galactagogues".  These vegetarian lactogens listed below are tried & tested and works well with most women. Since they are easily available at home, they are absolutely safe for consumption.
Water – When you are breast-feeding your child, it is a pre-requisite to be well hydrated. Drinking atleast 2litres of water everyday helps boost production of milk. As it comprises of 90% water, you need to consume more water especially during summers. It is obviously easy to overlook the importance of drinking water as you maybe busy with your chores & taking care of your baby's essential needs.
Garlic – It is an age-old tradition to introduce garlic in the meal plan everyday. Apart from the tremendous health benefits like boosting the immunity for the mother & child, garlic can also cure various diseases like cancer & infections. 2-4 pieces/pods of Garlic can help boost milk production. You can use it in side dishes/curries, rice, rasam and soups.
Note: If your child is suffering from Colic, you should avoid garlic.
Cumin Seeds & Carom Seeds – Calcium rich cumin seeds (jeera) aids in digestion, boosting immuni