For new mommies as well as experienced mommies, it is always a daunting task to keep a 24-hour vigil on the little one. In such a scenario This article on Best Baby Monitors in India become an essential part of your lifestyle where you could keep a close watch on your baby even when you are at work or outside. Baby Monitors are used mainly for three purposes – sleep time monitoring cameras to monitor the baby when he is in different room, nanny cams to keep an eye on the baby when parents are at work and finally movement monitors to alert the parents when the monitor reflects lesser number of baby movements per minute than the stipulated lower limit.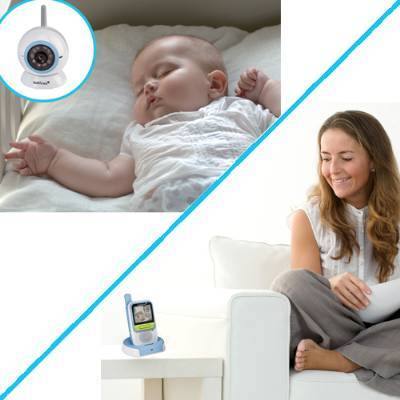 You may also read on :
Turn Your Mobile-Phone Addiction Into A Boon With These Mobile Apps
Are You Ready For Nature's Task – "Parenting"?
Grandparents – The unsung, unheeded heroes!
The Sleep time monitoring cameras are equipped with separate LCD screen and separate camera.
The Nanny cams are accompanied with a separate mobile app that allows parents and care takers to view the footage's from anywhere outside the house too.
The Baby movement monitors are used mainly at home to monitor new born babies which are not so healthy and thus, need constant care and attention. These monitors have a sensory pad and are generally attached to their diapers and they sense the movements per minute and alert in case of any irregularities.
Baby Monitors are becomin