The "Modern Mommy" considers the 30's as the perfect time to step into "motherhood". You are settled with a good job and are mentally more matured to embark into parenthood – as tedious a task it can get.
This blog is about Getting Pregnant In Your 20s, 30s & 40s.
While every coin is two profile, the good is that you enjoy your independence for a couple of years longer than many of your friends. The flip-side is that your body's child-bearing ability (fertility) in comparison to your 20's has significant difference. For every decade-related advantage, a drawback exists. While age is a continuum—your eggs won't instantaneously shrivel the instantly overnight when you turn naughty at 40. Let's take a sneak-peak into Getting Pregnant in Your 20s, 30s & 40s.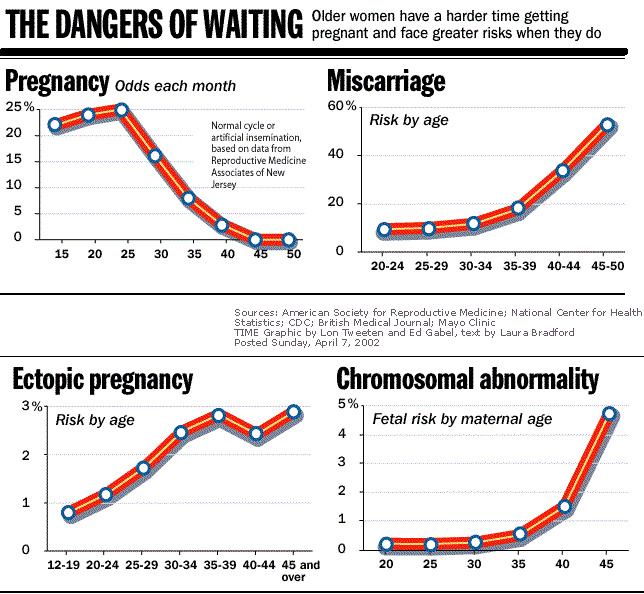 Getting Pregnant in Your 20s
Getting Pregnant in Your 30s
Getting Pregnant in Your 40s
Child Bearing Potential
Only 7% of the women age 20-25years & 9% between 26-30years face fertility issues. The Prime Age of Fecundity is 25years.
15% between 35-40 years. Drops considerably after 35. Risk of Gestational Diabete