Motherhood is a divine part of any woman's life. Pregnancy is a game changer in anyone's life. Everything you do will have extra care and love for the little life inside you. Along with this happiness comes lot of dilemma. The tingling tongue will crave for different tastes. And Mango tops the charts in the bucket list. But your conscious asks you "Hello, do you remember you are pregnant. Is mango safe to eat?" Common let us get this myth busted.
Read on Top 10 Vegetarian superfoods for pregnant women
Craving for "mango" during pregnancy? Just loosen yourself and take a dip
Who doesn't have a mango craving? It is a common myth that one should not eat mangoes during pregnancy. Mango is indeed a healthy addition to your diet. It is considered as the "King of Fruits". Ripen or raw, it is not harmful during pregnancy. It is packed with viatl nutrients. Let's see how!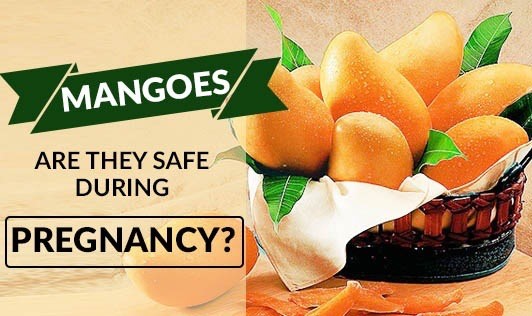 Health Benefits Of Mango
If you are a mango lover, then you are sure to crave for mango during pregnancy. Mango is rich in Vitamin A, Vitamnin C and iron, which increases the Haemoglobin count. There will be a general reduction in Hb during pregnancy. Mango helps combating anaemia. One cup of mango gives you 100% of the RDA for Vitamin A.
Mango acts as an anti-oxidant, increasing the immunity to the body during pregnancy.
It contains folic acid which helps in the development of foetus. Generally doctors suggest folic acid medication during your first trimester or while planning to concieve.
The sour taste of mango tingles your pregnancy crave for sourness and the natural sweetness satisfies your sweet craving during pregnancy.
Raw mango helps in combating morning sickness and nausea.
It makes your skin glow. Doesn't "Pregnancy Glow" make you happy