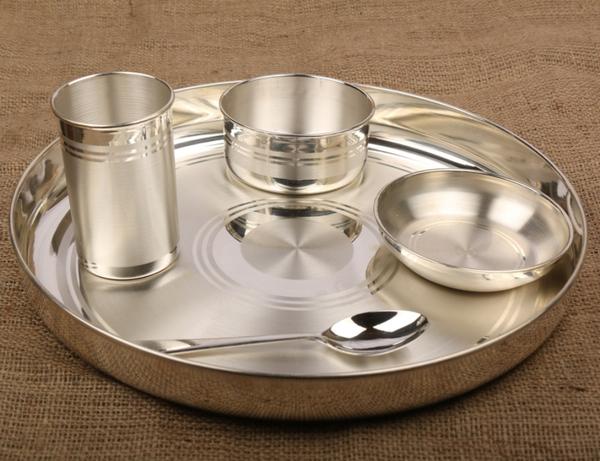 Silver is one of the most commonly used metals in the manufacture of cutlery and utensils. It has been around for centuries and is an everyday sight in almost all the households in India. This is because of the age old belief that Silver has antibacterial properties. Thus, incorporating silver utensils in our everyday cutlery spread is definitely a must option as it can help prevent disease-causing bacteria from spreading. Read ahead to know The Benefits Of Feeding Your Child In Silverware.
Also Read: Health Benefits & Side Effects Of Turmeric / Turmeric Milk For Cold
Why Use Silver for Babies?
I was expecting my first child that's when my family had organised a Godh Bharai Function (Indian Baby Shower) where the hosts receive blessings and gift from their well wishers. That day the start of the function was done by serving some Kheer on a silver bowl and I was asked to have it, not paying much attention to it that time I gulped it down. On my return back home when I was unwrapping the gifts, to my suprise I discovered that a majority of the gifts were silver items – such as Paldai, Silver Spoons set, Silver Bowls etc, out of curiosity I asked my grandma whether it's just for pride as I have noticed silverware used in temples too. She said we have the tradition to use silver as it has many medicinal benefits and easy to maintain than copper.
Below mentioned ar